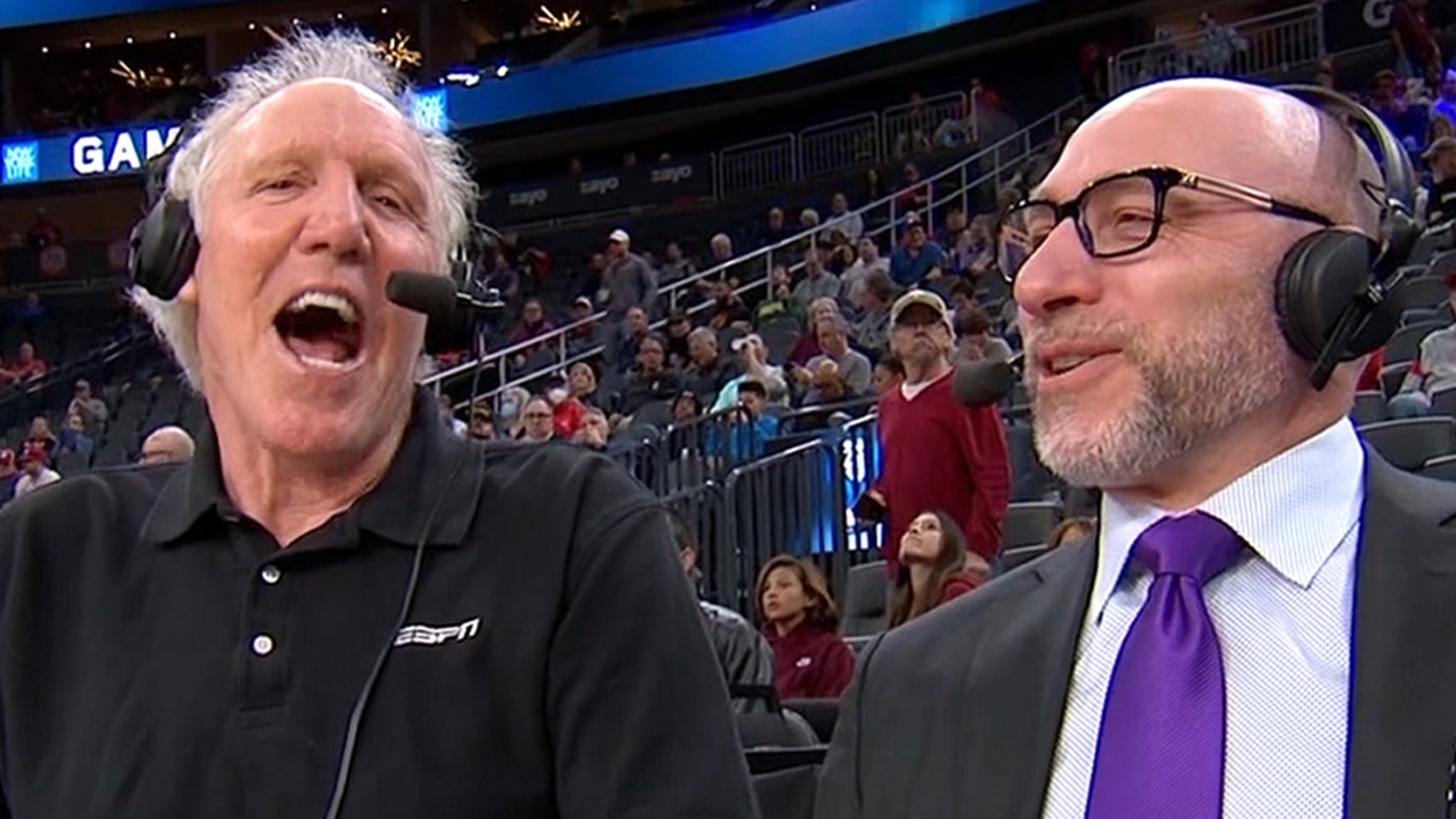 Bill Walton may be the king of out-of-the-box analysis, but he crossed the line while calling a college hoops game Thursday … dropping an expletive for the little people — twice.
The Hall of Famer and broadcaster used the m-word when calling Arizona State vs. USC matchup … when he was trying to show praise for the in-game host of the Pac-12 Tournament.
"He doesn't need a little chair because he's a giant in a world full of shriveling m*****s," Walton said at halftime.
Walton then turned to his broadcast partner, Dave Paschand cracked a joke … saying, "Speaking of shriveling m*****s, what is your name again?"
Pasch responded by asking, "What's wrong with you?" He then did his best to move on from the awkward interaction to talk about the game — but Walton interrupted.
"I'm guilty of having fun in Las Vegas, fun with a purpose," the 6'11" former center said … before eventually returning to talking about the tournament.
Pasch was heard laughing as Walton went through his analysis … and fired off a zinger of his own as the focus returned to the game.
"I don't know what you drank at halftime."
If you're not familiar, the m-word is considered a sarcastic taunt of America's Little Peopleto urge people to stop using the term.
Owner of the Dallas Cowboys Jerry Jones found himself in hot water as well recently … then using the term on the first day of his team's training camp last year.
The LPA fired back at Jones at the time … calling on the NFL legend to apologize. He later released a statement saying he apologized.
As for the tournament matchup — ASU defeated USC, 77-72.