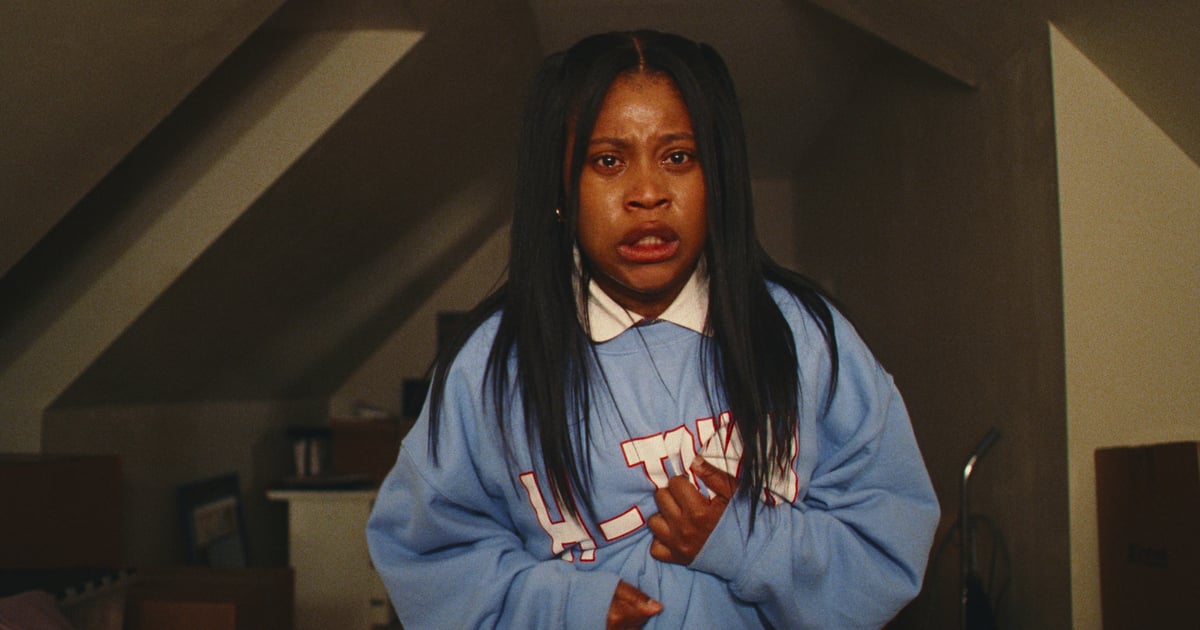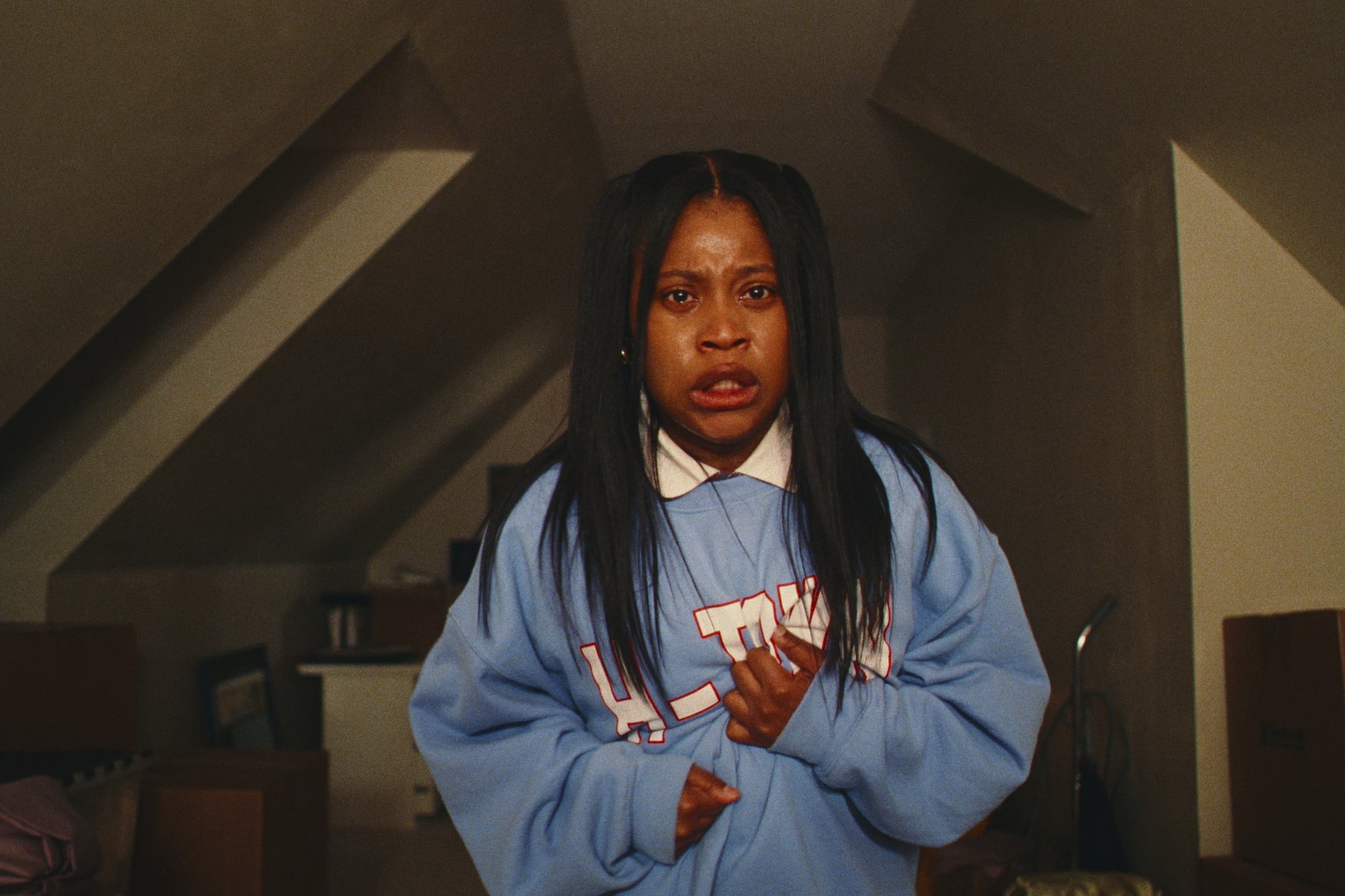 Dominique Fishback's usually sweet personality got the ax in Prime Video's "Swarm." Instead, he possesses an unhinged stan of a Beyoncé-esque artist named Ni'Jah. The new thriller series — from the minds of cocreators/executive producers Donald Glover and Janine Nabers, and a team of writers that includes Malia Obama — stars the 31-year-old as Dre, a passionate fan whose obsession with Ni' Jah, the world's biggest pop star, sends him on an epic cross-country journey to protect the superstar's good name and reputation. The series also features Chloë Bailey, who plays Dre's sister, Marissa; and Damson Idris of "Snowfall", who plays Marissa's boyfriend Khalid.
Interestingly, Fishback was never the intended lead for "Swarm." According to Vanity Fairactor was originally approached to play the role of Bailey (which came as a surprise to the singer who said he "couldn't imagine Dre being someone else"), but Fishback told POPSUGAR that his track record for playing "relatable and likeable" characters are the one thing that convinced Glover and Nabers to give him a chance at something so disgusting.
"You're such a gift to that character and you're such a gift to me."
"I went to a meeting, they told me about the story and Dre, and I was like, 'Oh, I want to play Dre,'" he explained. "So I told my team that and then talked to Donald and he said, 'Tell me what you think. Tell me what's going on.' And I said, 'Hey, listen, I don't want to overreach myself as an actress.'" According to Fishback, Glover said he originally thought of her for the role of Marissa because she "had to have a warm energy" and be "someone who felt relatable and likable and popular."
"He said, 'Oh, we're used to seeing you [as those lovable characters],' and this is why I want to do something different," he continued. "They're used to seeing that I can do that, so his mind doesn't automatically go. [to Dre], but he was excited about the idea. He said, 'Well, if you were Dre, what would the world look like if you were [her] and not Marissa? Who will be your Marissa?'" Insert Bailey — who credits Fishback's "Swarm" performance for informing how she approached her own part in the show.
"You're such a gift to that character and you're such a gift to me," Bailey tells her costar, "How I'm able to travel through the whole series because of the Marissa that you gave me."
"I really wanted to represent Marissa in the best way possible to stand for everyone who feels that way."
The "Piece by piece" singer, who also starred in Peacock's choir musical "Praise This," says "Marissa's strength and how she holds herself and the ones she loves" all resonate with her, despite "Swarm's" sinister tone. She adds, "How she was the glue but yet somehow she couldn't give her own self that same love, attention, and grace. I really wanted to represent Marissa in the best way possible to stand for everyone who feels that way."
There's another thing that drew Bailey to his "Swarm" role: Dre and Marissa's sisterhood, which he feels resonates with him. bond with her own sister, Halle Bailey. "How hard and how passionately my brother and I love each other and how much we will ride for each other and fight for each other, that's what we have in common," she notes, jokingly adding that that excludes Dre and Marissa's "toxic codependency thing." "However, the driving force of their sisters, that's very – when you see my sister and I, it's like fire and ice because I'm a Cancer and she's an Aries" – so does Fishback . "There you go, ladies and gentlemen," laughed Bailey.
Sisterhood isn't the only reality-based aspect of the "Swarm". Although it is not explicitly stated, the series is clearly a twisted take on Beyoncé and her Beyhive fanbase — from the show's fictional cult-like following, known as the Killer Bees, to all of Ni'Jah's unique aesthetics that nod to the Grammy-winning icon. In fact, every episode of the show is preceded by a message that says: "This is not a work of fiction. Any resemblance to actual people, living or dead, or actual events is intended."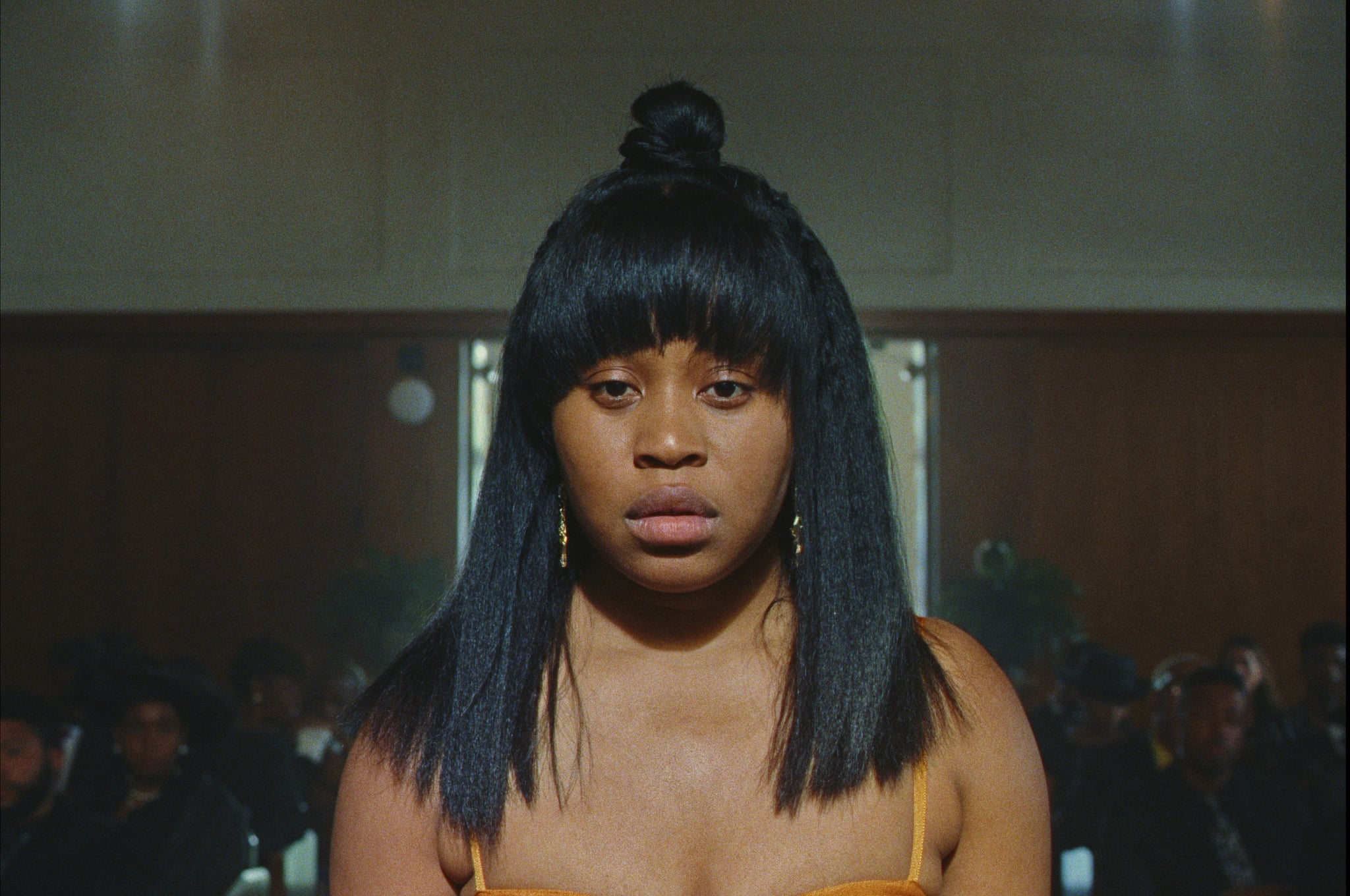 This isn't the first time Glover and his collaborators have gotten creative real-life-inspired accounts — FX's "Atlanta." is proof of that. However, the plot of "Swarm" is relatively new territory for Fishback, as it finds him in a role that is completely different from anything on his resume, such as his turn as the revolutionary Black Panther Deborah Johnson in "Judas and the Black Messiah" and Robyn is an orphan in "The Last Days of Ptolemy Grey."
"I don't want to be confined by my own artistry and I want to keep expanding."
Fishback said Glover had him and Bailey watch "The Piano Teacher" in 2001 to get a feel for what to expect from "Swarm." Though he admitted the show's material and his leading gig were "nervous" and "a little bit scary," the actor had words of wisdom from Taraji P. Henson, shared after he took on his famous "Empire" character Cookie Lyon, urged him to embrace the new opportunity.
"I thought about what Taraji P. Henson said about how Cookie intimidated her and she had to take on the challenge and how many other actors. [were] afraid of a role," shares Fishback. "And I'm from Brooklyn, so if I'm going to be fighting it, I have to be fighting it, against it. You know what I mean? So I just let myself explore. I don't want to be confined by my own artistry and I want to keep expanding."
"Swarm" is now streaming on Prime Video.