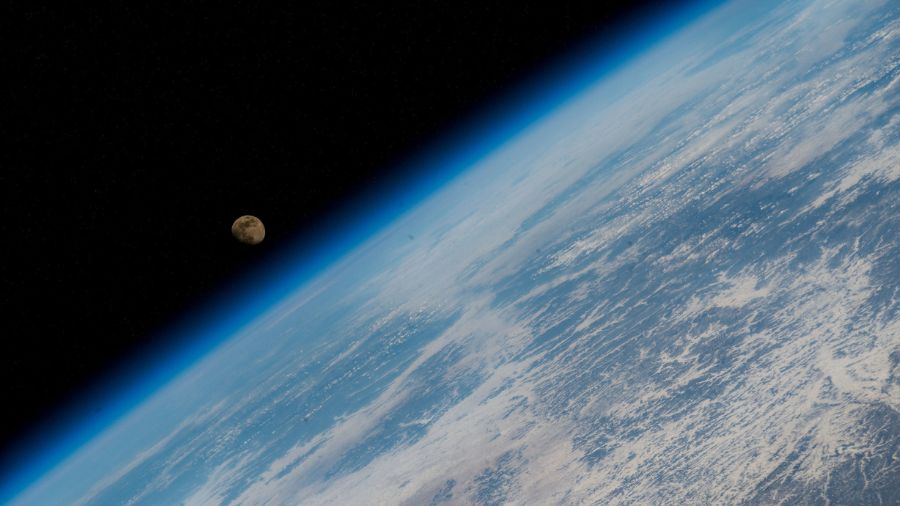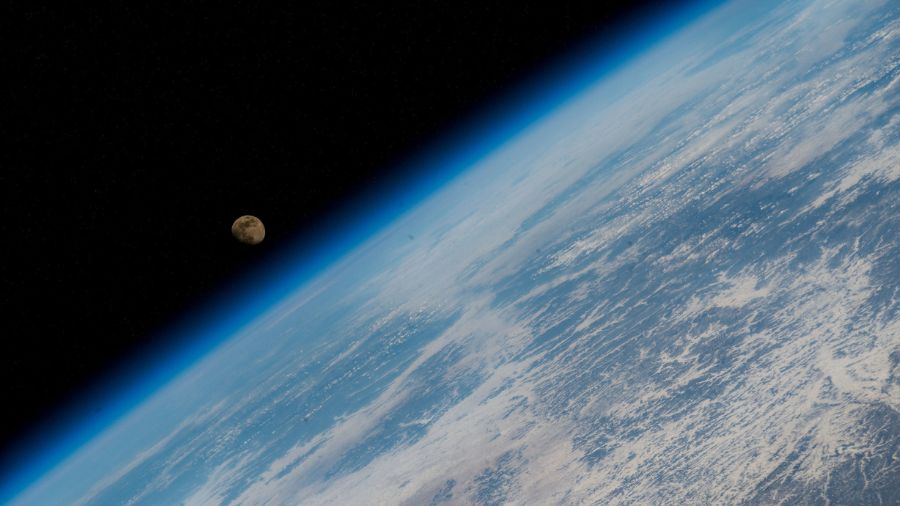 The Expedition 68 the crew finished their week aboard the International Space Station by removing payloads for a resupply mission, installing equipment for microgravity research, and performing eye exams for a routine checkup.
NASA Flight Engineers Frank Rubio and Woody Hoburg and Flight Engineer Sultan Alneyadi from the UAE (United Arab Emirates) stepped forward to transfer supplies from the SpaceX cargo Dragon. Flight Engineer Stephen Bowen from NASA assembled the hardware delivered by the spacecraft for Heart-Tissue 2 study. The investigation will test whether clinically approved drugs reduce microgravity-induced changes in heart cells and tissue.
Outside of Dragon cargo operations, Rubio migrated double-cold bags for transporting samples from the station's Microgravity Experiment Research Locker Incubators (MERLIN) to the Space Automated Bioproduct Laboratory (SABL). He also harvested tomatoes from the Veggie Vegetable Production System (Vegetables) for Veg-05 studying botany in space.
Hoburg performed installations on Nanoracks Nanod, which provides power and data transfer capabilities for conducting microgravity studies. Additionally, he made adjustments to the HAM radio used to communicate with the students on Earth, cleaned vents and removed cartridges from the air quality monitors, and conducted an inspection in the station bathroom.
Bowen completed a training session teaching the astronauts docking and grappling techniques. He also exercised using an advanced resistive exercise device (ARED) and a Cycle Ergometer with Vibration Isolation and Stabilization (CEVIS) device.
Meanwhile, Alneyadi conducted installations in a research facility called Ice, which hosts various microgravity experiments with the help of small, modular container that space in a rack drawer. He also recorded a video for a diabetes study inside the facility. Near the end of the day, Alneyadi installed 24 Kubik experiment containers for ESA (European Space Agency) – Biofilms investigation, examining bacterial biofilm formation and the antimicrobial properties of various metal surfaces in space.
Planning ahead, the cosmonauts aboard the station met for a conference to prepare for the next week's tasks. Later, Flight Engineer Andrey Fedyaev of Roscosmos spent time repairing equipment and cleaning smoke detectors. The day is almost over, Cosmonauts Sergey Prokopyev and Dmitri Petelin completed a routine Optical Coherence Tomography (OCT) eye exam, which uses an imaging technique similar to ultrasound imaging with light instead of sound.
---
Learn more about station activities by following the space station blog, @space_station and @ISS_Research on Twitter, as well as on ISS Facebook and ISS Instagram accounts.
Get weekly video highlights at: https://roundupreads.jsc.nasa.gov/videoupdate/
Get the latest from NASA delivered every week. Subscribe here: www.nasa.gov/subscribe