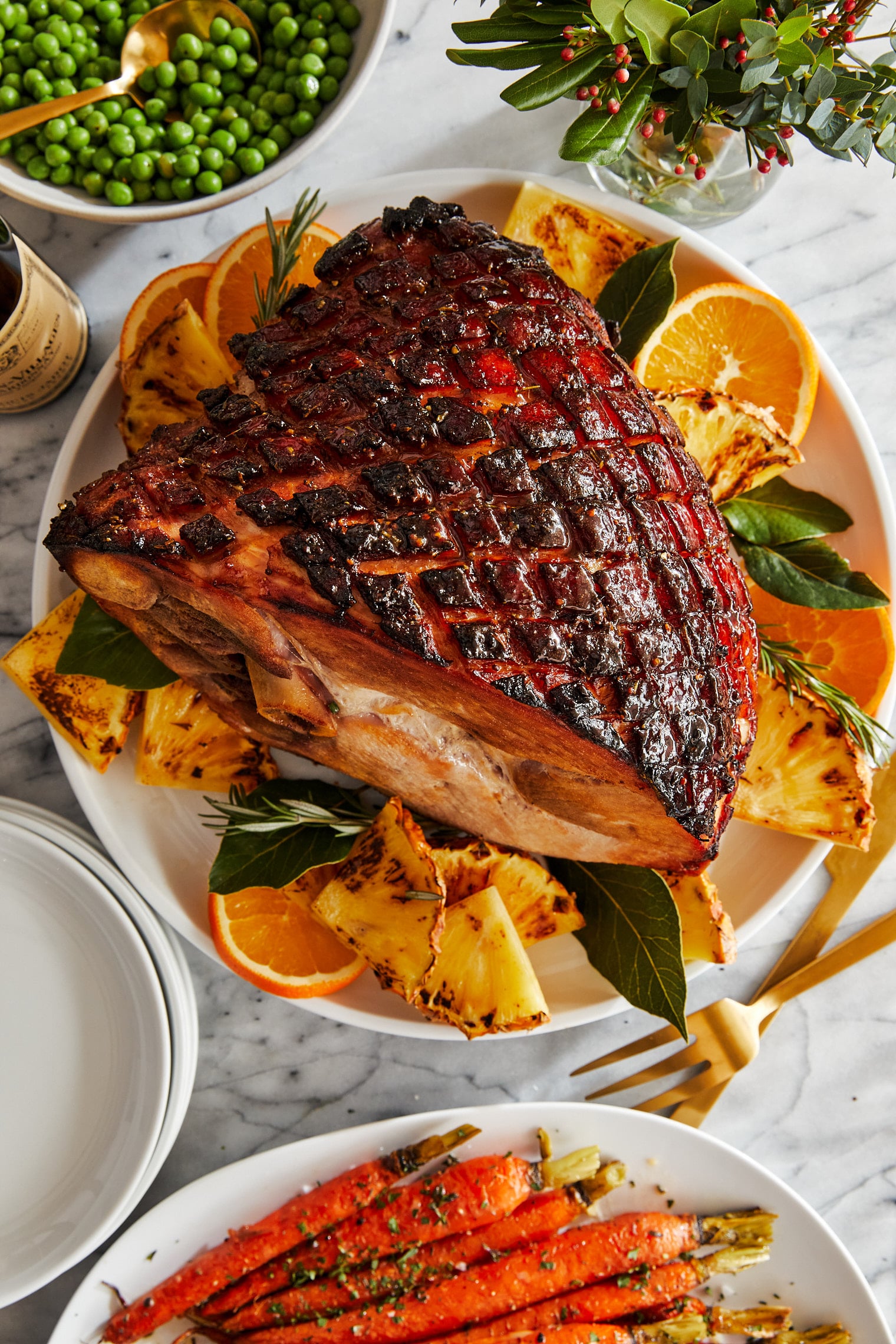 This post may contain affiliate links. Please see our privacy policy for details.

The most incredible brown sugar glaze ever. Perfectly sweet, tangy and delicious! An absolute holiday classic.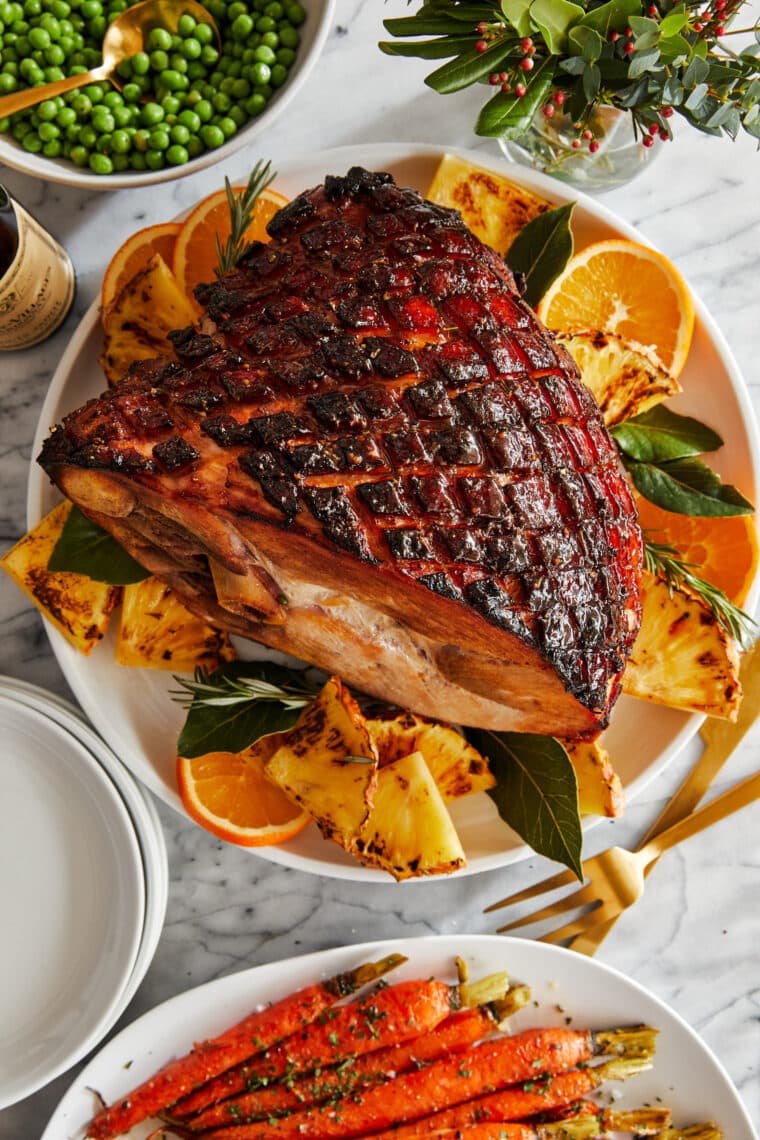 Say hello to the easiest ham recipe for your holiday spread. And I really mean, the easiest.
Not to mention, the sweet/delicious/tangy brown sugar glaze that will knock your socks off. A glaze made with brown sugar, pineapple juice, honey, mustard, thyme, rosemary, cinnamon and cloves. Everything the good stuff here.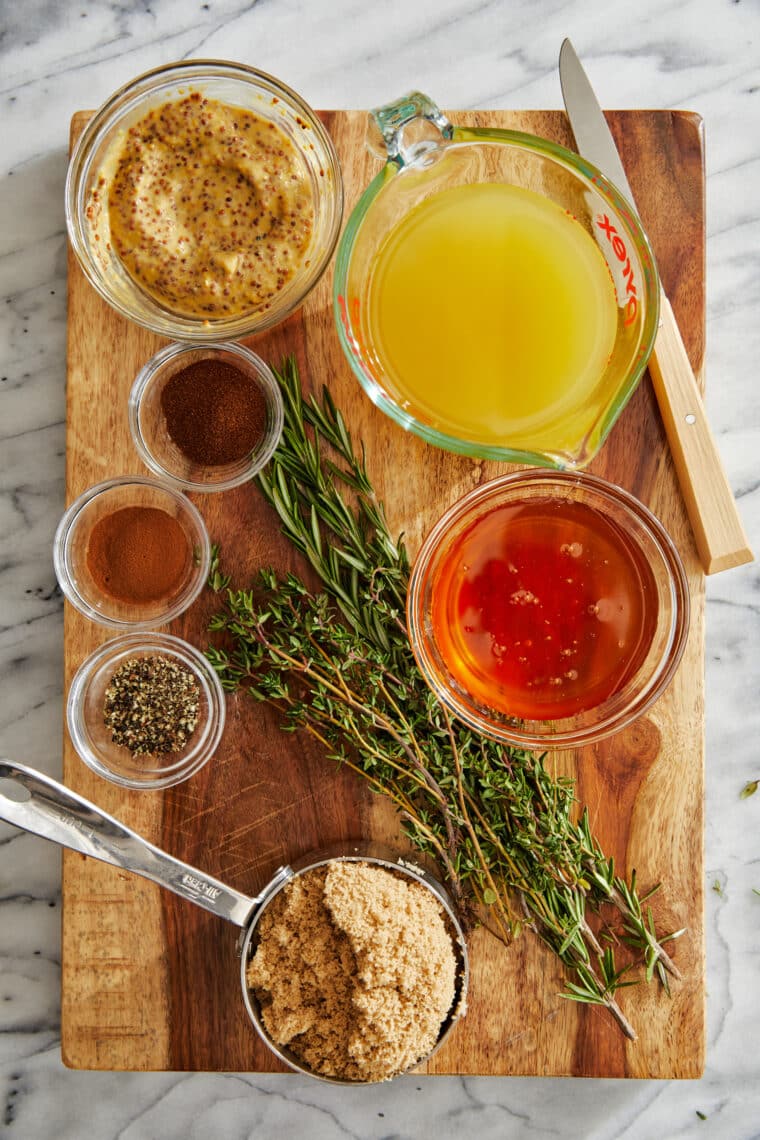 I chose a non-spiral ham this time, cutting some shallow marks in a diamond pattern to render the fat underneath and let that beautiful glaze seep into those cracks, soaking it all up of taste. But a spiral ham will also work well here.
If you have any leftovers, there are many ways to reuse them. Sandwiches are my go-to.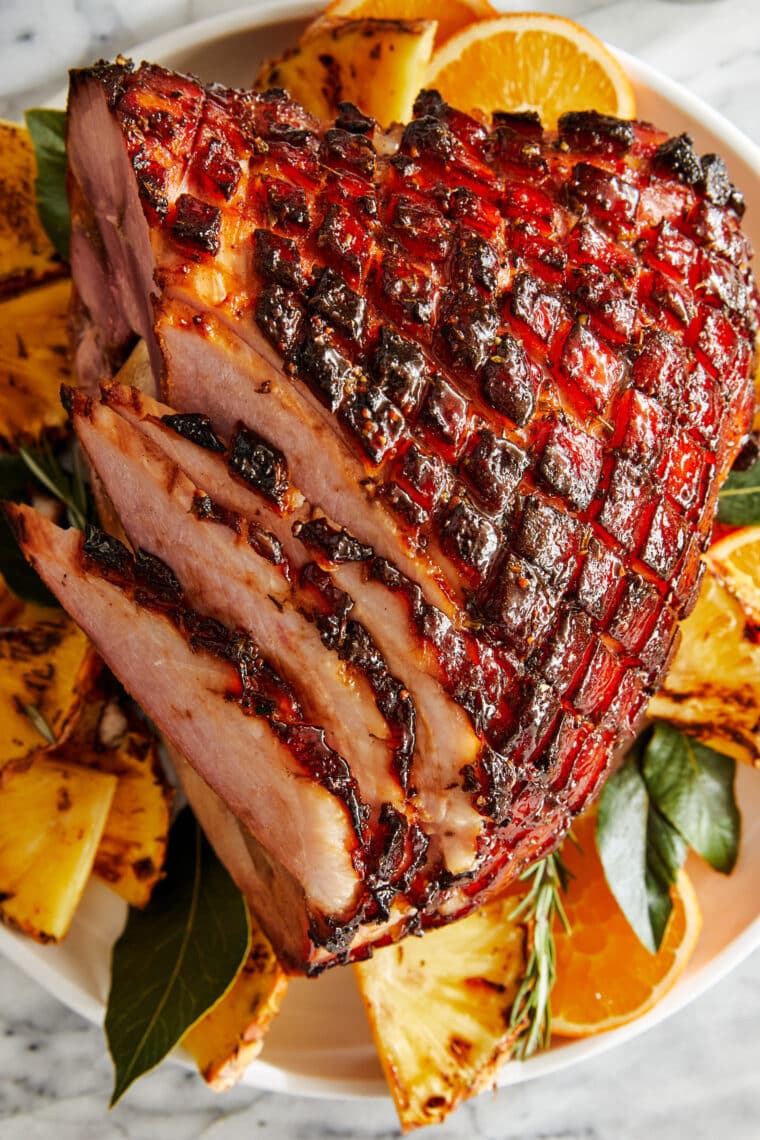 The perfect way to use up some leftover ham
1 (8-lb)

bone-in, fully cooked, smoked ham

,

at room temperature

1

cup

brown sugar

½

cup

pineapple juice

¼

cup

honey

1

spoon

whole grains of mustard

1

spoon

chopped fresh thyme leaves

1

spoon

chopped fresh rosemary

½

teaspoon

ground cinnamon

½

teaspoon

ground cloves

Freshly ground black pepper

,

to taste
Preheat the oven to 350 degrees F. Line a baking sheets with foil

Using paper towels, pat the ham dry. Using a sharp knife, mark the top of the ham by making shallow cuts in a diamond pattern.

In a small saucepan over medium heat, combine brown sugar, pineapple juice, honey, mustard, thyme, rosemary, cinnamon, cloves and 1/2 teaspoon pepper. Bring to a boil; reduce heat and simmer, stirring occasionally, until reduced and slightly thickened, about 3-4 minutes.

Place the ham, cut side down, on the prepared baking sheet. Brush evenly with 1/2 cup brown sugar mixture.

Place in oven, brushing with remaining brown sugar mixture every 30 minutes, until cooked through, reaching an internal temperature of 140 degrees F, about 2 hours 30 minutes. Let rest 15 minutes before slicing.

Serve immediately.