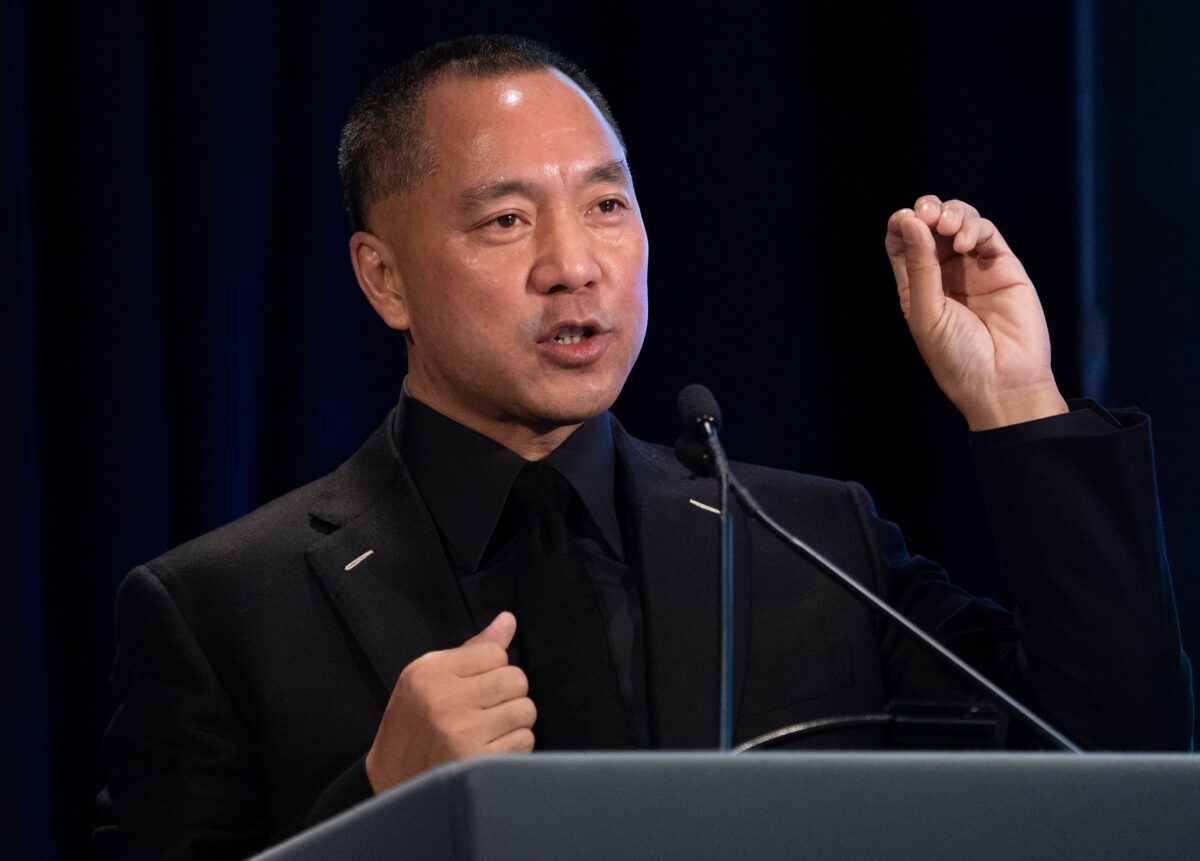 NEW YORK—US prosecutors have arrested exiled Chinese businessman Guo Wengui, accusing him of orchestrating a scheme to defraud more than $1 billion from his online followers.
Guo, also known as Miles Guo, faces an 11-count indictment charging him with wire fraud, securities fraud, bank fraud, and money laundering, according to a Justice Department statement.
US authorities seized about $634 million in illicit funds from Guo's 21 different bank accounts between September 2022 and March 2023, according to the statement. The department said it is seeking to forfeit the funds it believes were raised from his alleged fraud. Also confiscated on March 15 was a Lamborghini Aventador SVJ Roads that Guo allegedly acquired with the proceeds of the scheme.
Guo was arrested in New York on the morning of March 15. His alleged co-conspirator and financier, Kin Ming Je, also known as William Je, is currently in hiding.
Prosecutors said Guo used the funds he "stolen" to enrich himself and his family, including buying a 50,000-square-foot mansion, a $3.5 million Ferrari, two $36,000 mattresses, and financing a $37 million luxury yacht.
The US Securities and Exchange Commission (SEC) has filed a parallel civil suit against Guo and Je.
"We suspect that Guo is a serial fraudster, who raised more than $850 million by promising investors exorbitant returns on what he claimed were crypto, technology, and luxury investment opportunities," Gurbir said. S. Grewal, director of the SEC's enforcement division.
"In reality, Guo took advantage of the hype and allure surrounding crypto and other investments to prey on thousands and fund his and his family's lavish lifestyle."
The 52-year-old Chinese billionaire fled to the United States in 2015 and bought a penthouse apartment in a hotel overlooking Central Park. He gained a large online following as a vocal critic of the Chinese Communist Party around 2017 and exploited his fame to solicit investments, according to court filings.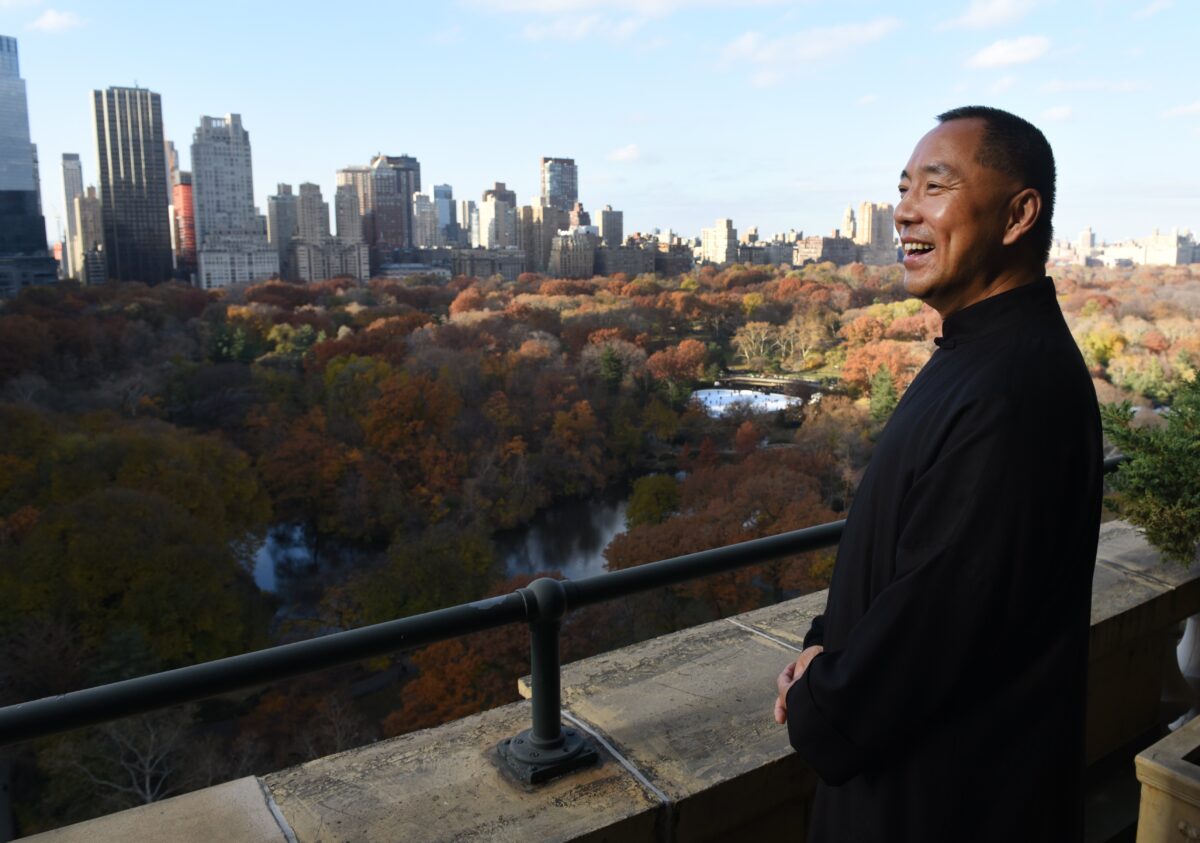 In one scheme, called the farm loan program, Guo and co-conspirators obtained about $150 million by promoting the Himalaya Farm Alliance, a collective of informal groups located in cities across world, according to prosecutors. Part of that money covered the maintenance costs of a 145-foot luxury yacht owned by a close relative of Guo's, and about $10 million went into personal bank accounts controlled by Je, it said. of the department.
G|CLUBS, a purported online membership club, has absorbed about $250 million in funds by promising to be "an exclusive, high-end membership program offering a full spectrum of services" and "a gateway to carefully curated products, services around the world, and experiences," prosecutors said. Using the funds, Guo purchased a 50,000-square-foot New Jersey mansion and various furniture, such as Chinese and Persian rugs worth about $978,000, a $62,000 television, and a $53,000 fireplace log cradle holder, according to the indictment. G|CLUBS proceeds also financed a custom-built Bugatti sports car worth about $4.4 million, according to the document.
Guo also promoted a purported cryptocurrency "ecosystem" called the Himalaya Exchange, advertising a trading coin and a purported stablecoin called the Himalaya Dollar with a fixed 1-to-$1 value backed by reserve, according to court filings. Neither can be traded anywhere except Himalaya Exchange.
The SEC in September 2021 charged three entities linked to Guo over illegal unregistered offers of stocks and digital assets. The agency said it then collected more than $454 million from the companies it distributed to victims, after the companies agreed to settle the case without admitting or denying the SEC's charges.
Guo filed for bankruptcy in February 2022 after a New York judge ordered the businessman to pay $134 million to a creditor.