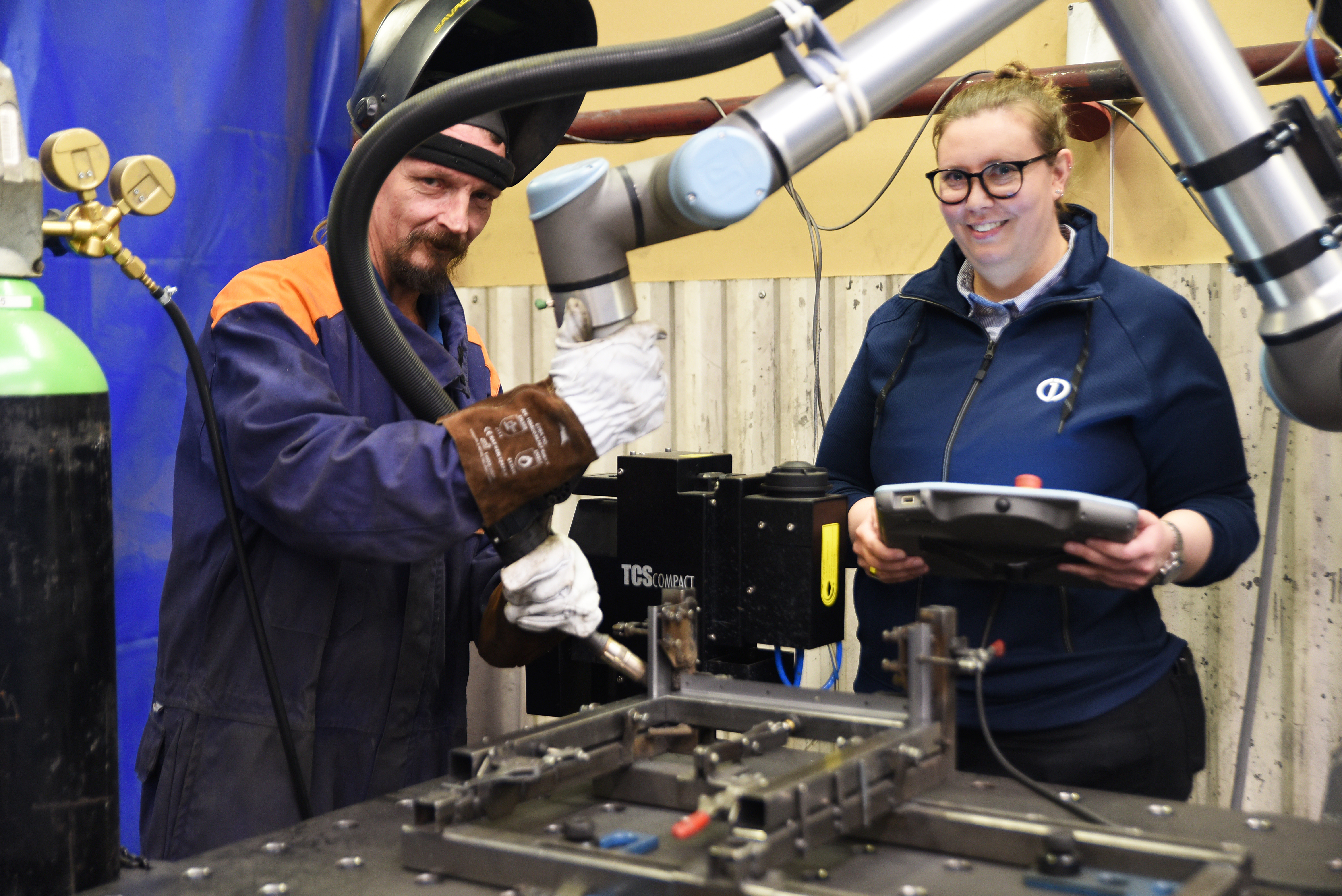 Automation is starting to fill the gap
The good news is that Finland is turn to automation and start using robots to help solve the challenges posed by labor and skills shortages.
The most automated industries in Finland are metal and machinery (which makes up about a third of the country's robot stock), automotive and electronics. Here, our company's collaborative robots typically fulfill tasks in handling and picking, inspection, logistics and assembly and they help companies increase productivity. Janavalo Oy, a metal industry company from the Häme region, has started to fill vacancies with collaborative robots. In just a few months it has used cobots to nearly double the output of each welder.
There is still a way
Large corporations such as Nokia have pioneered the use of robotics in Finland and are of course highly automated. But in terms of overall robot use we are lagging behind some of our neighboring countries and there is still a lot of potential for automation in smaller companies. According to the International Federation of Robotics, neighboring Sweden, whose industrial structure closely matches Finland's, has three times as many robot units installed throughout its industry as Finland.
As a nation we need to think of robots in a wider context – beyond the walls of international brand names and car companies. Wherever a human does repetitive work, robots can make things easier. Robotics could be one of the solutions to the skills shortage, if given the chance.
Another driver of automation in Finland, beyond the commercial benefits for individual companies, is that the country should focus on sustainability. As a country highly dependent on natural resources, Finland has a strong commitment to environmental protection. Here, automation can help reduce waste, increase energy efficiency and promote sustainable practices.
We are heading in the right direction, but more government support is needed
We are fortunate in Finland to already see the benefits of government support for automation. Many companies have benefited from a public development grant for robotics investment – I know it is greatly appreciated. So far, the state has paid 50% of the salary costs of the projects, but only 10-35% of the actual investment, depending on where in Finland the company is located.
Over the past year, I've asked dozens of companies what would motivate them to take the final step and invest in automation. Often the answer is that slightly more generous and non-discriminatory investment support in the region would make a difference, especially for small and medium-sized companies. I think we can make a real impact by increasing investment support for the purchase of equipment to 35% across Finland.
Technical expertise needs to be developed
Finally, let's not forget that technology itself is one of the sectors suffering from skills shortages. According to a skills demand study conducted by Technology Industries of Finland in 2021, Finland's technology industries will need 130,000 new experts within the next 10 years. So, as in other countries, we need to continue to focus on education and training in schools, colleges and the workforce.