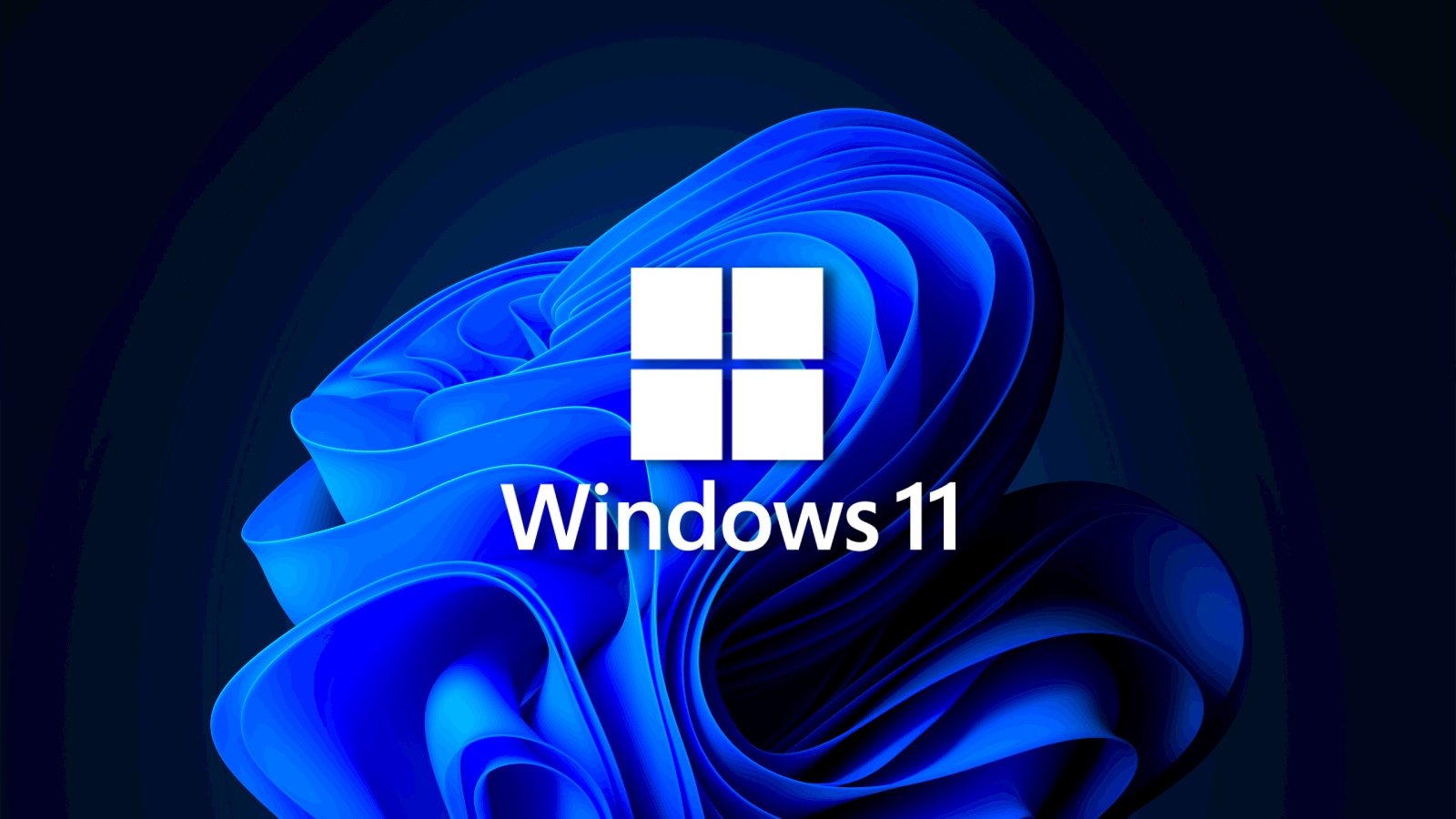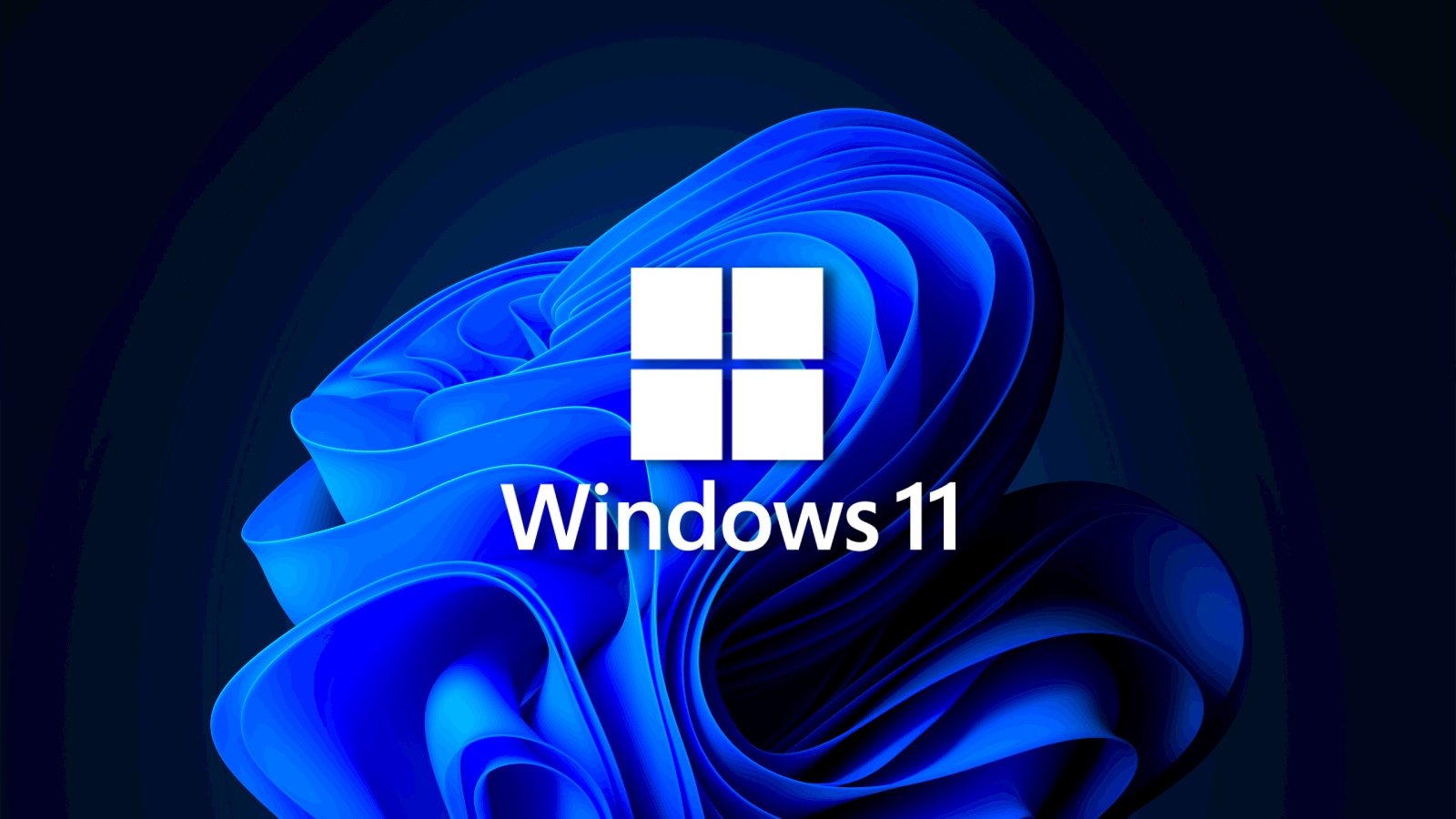 Microsoft is developing a new XAML-based gallery view for Windows 11 File Explorer.
This new Gallery option can be accessed through the right sidebar of File Explorer, allowing you to view your photos in one place.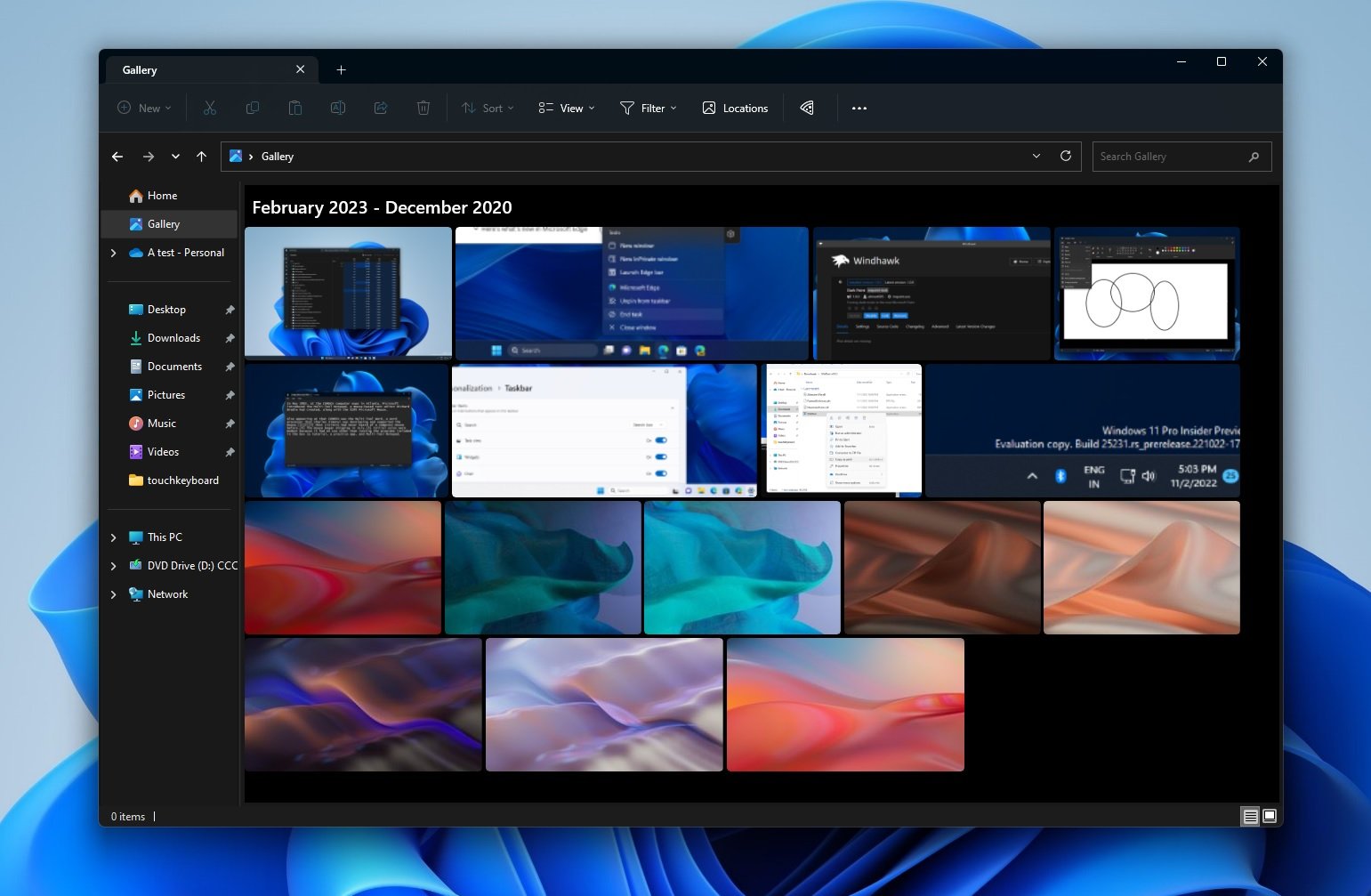 In a way, it's similar to the Microsoft Photos app, but Microsoft uses XAML (Extensible Application Markup Language), which brings the best of the web to desktop apps. This new Gallery view is still under construction and will eventually be improved in a future release.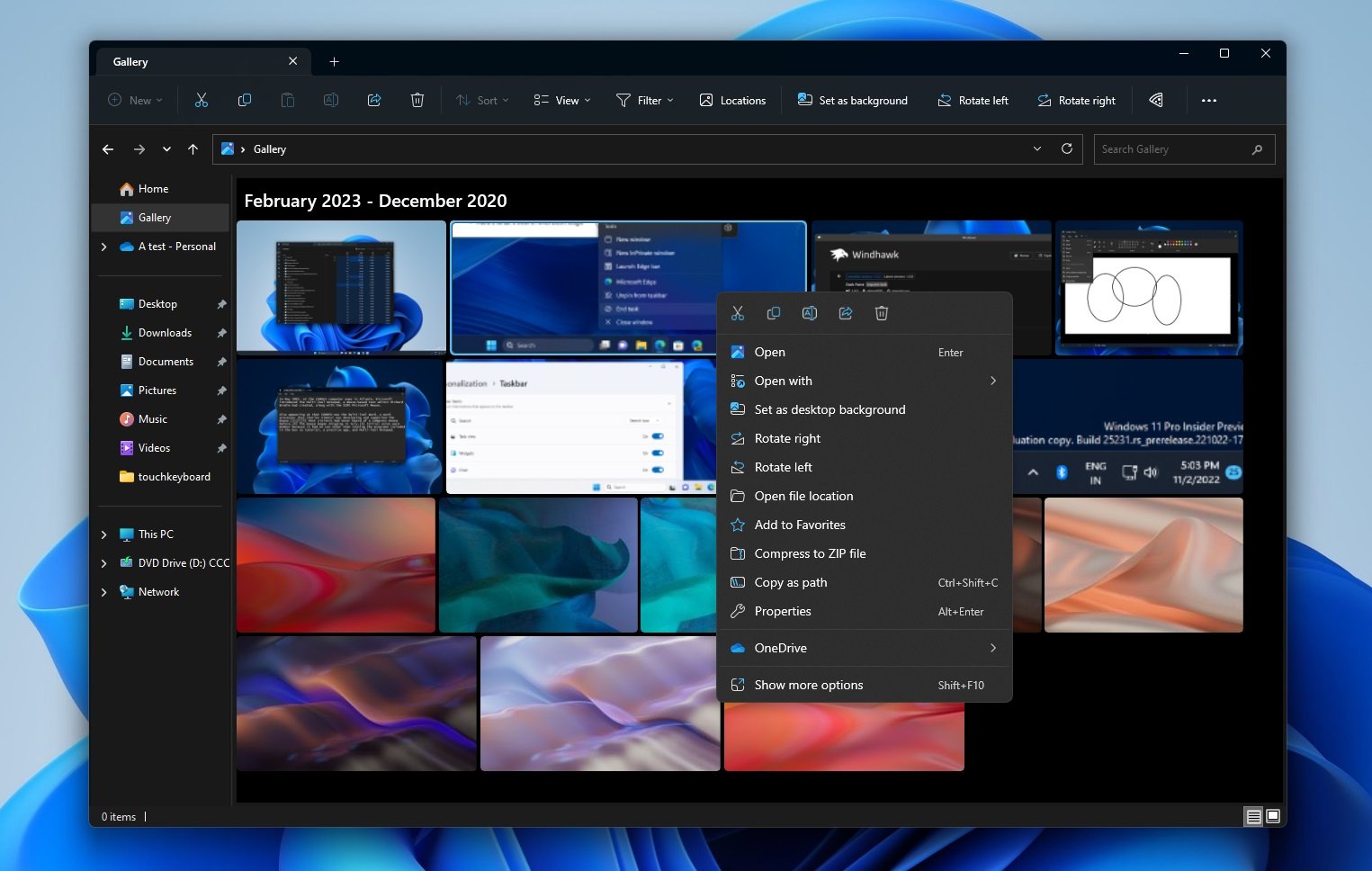 The Gallery view appears to be optimized for touch screen devices, and BleepingComputer understands that Microsoft will expand the integration to include your photos from OneDrive.
In the last major update of Windows 11, File Explorer got a tabs feature. With tabs support, users can easily manage folders/directories, and the experience is similar to tabs in Microsoft Edge.
Microsoft has also worked on a new modern sidebar called 'Home', which contains options like This PC. The update also improves OneDrive integration with File Explorer, making it easier to find what you're looking for, allowing you to see all files in one centralized place.
You can pin and mark files as favorites just like you can with Microsoft 365 or OneDrive.
In addition, Microsoft has also added the contextual suggestions feature. It allows users to easily share files with their contacts.