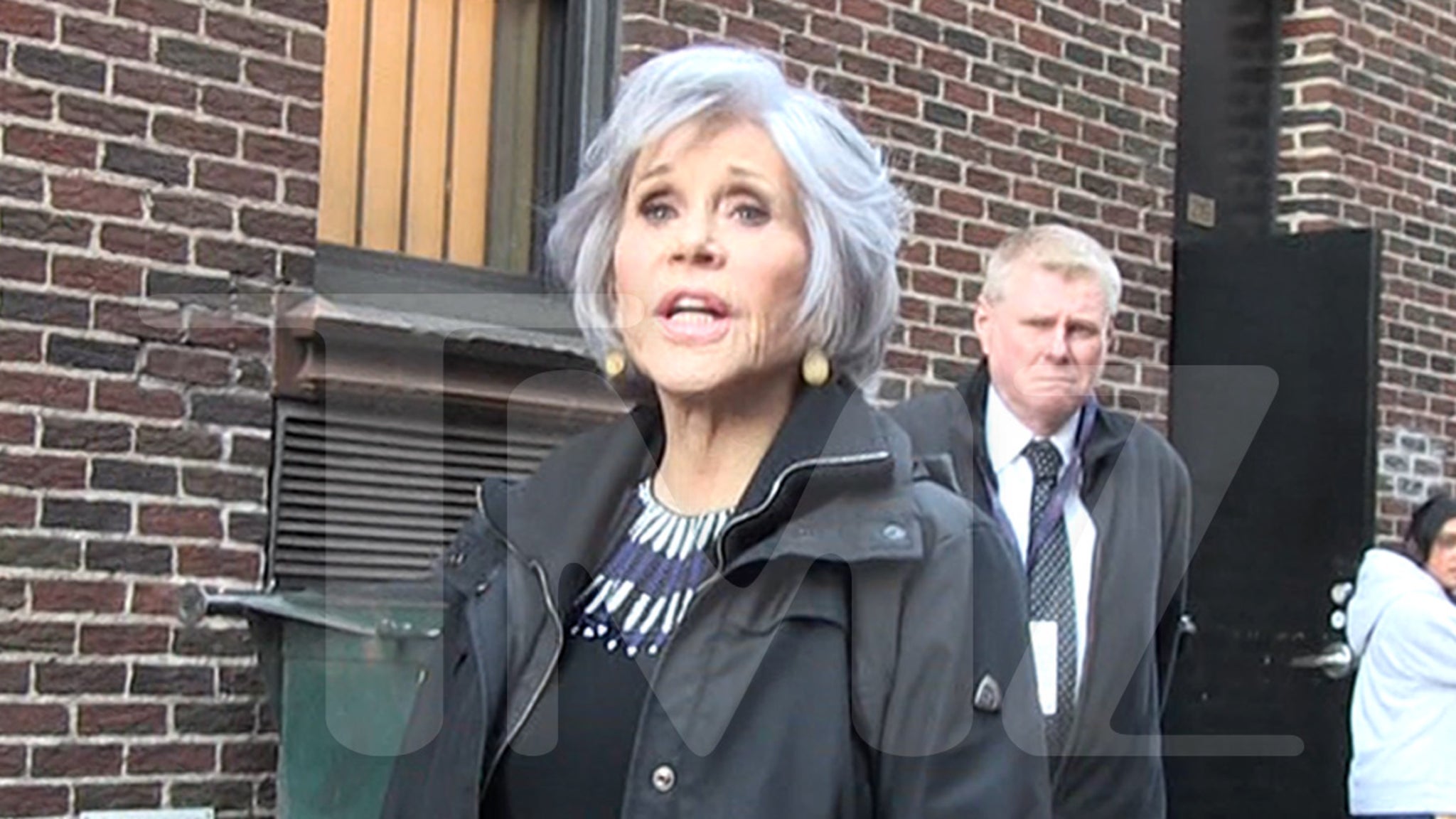 Jane Fondalooks phenomenal months after announcing her cancer is in remission … and she's giving us some hilarious advice on how to still look as good as she does.
We caught up with the legendary actress Thursday in NYC on her way to "The Late Show with Stephen Colbert" … she said she was fine, and did a peace sign for fans and photogs.
We asked the obvious question, in light of how great she's looking… "What's the secret?" Newcomers should see this, because JF kept it 💯!!!
He told us that all you need is, "Good genes and lots of money."
Yes, you can say that his spirit is then revealing in September he developed non-Hodgkin's Lymphoma. He underwent chemotherapy for 6 months, and then announced the the cancer is in remission.
As he described the good news, at the time, "BEST BIRTHDAY PRESENT EVER!!!"
Now that you know his secret … get that bread!!! Genes are what they are.