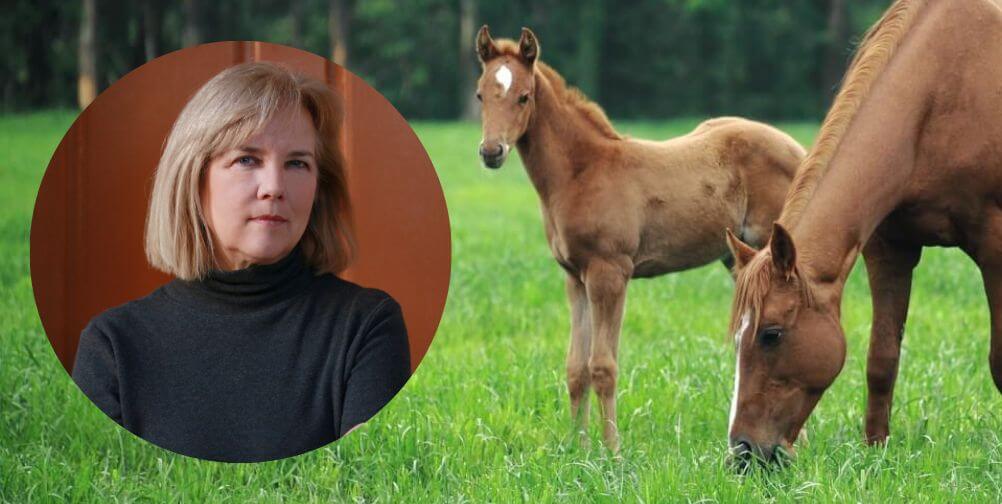 It all started with an animal smaller than a horse: a hamster. When I was young, my parents let my brother and I have a hamster, and that taught me two very important things: Be responsible and be kind. Hammy's needs came first. He always has an abundant array of fruits and vegetables, he lives where we do—in the family room—and every day he has a few hours of (supervised) freedom and exercise. When he finally closed his eyes and fell asleep, I watched as my mother gently lifted him back into his cage. At friends' houses, I noticed with sadness that hamsters and gerbils were often forgotten in cages that were rarely cleaned and often moved to the basement. This seems very unfair.
A Puppy Shows My Way Forward
My next exposure to animals came when I was 10 and I saw an abandoned puppy. It never occurred to me that a dog could be abandoned! I went to the library and found—to my astonishment and joy—that there were organizations dedicated to helping homeless dogs and cats. I donated a few dollars, and the materials I received were my first lesson in animal neglect and abuse.
Still not putting two and two together, I started riding horses, and my parents bought me one. His name is Buddy. I showed him in English equitation and hunter jumper classes. I also went to races, and learned to play polo. I love horses but I have yet to see how they are harmed.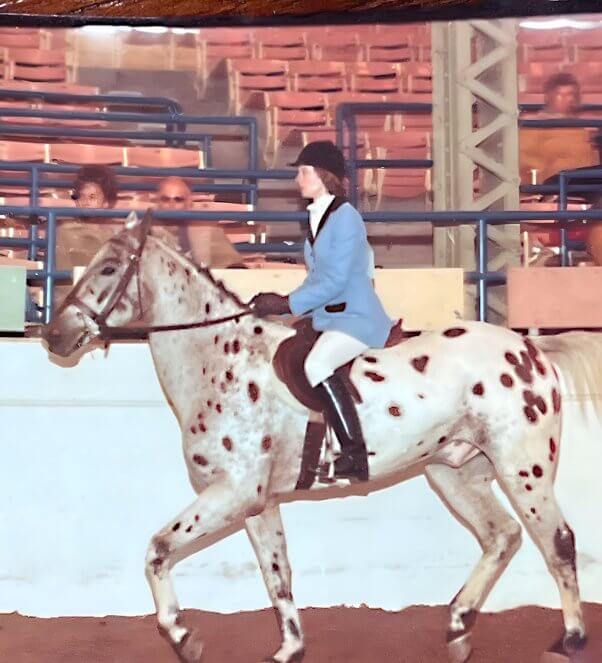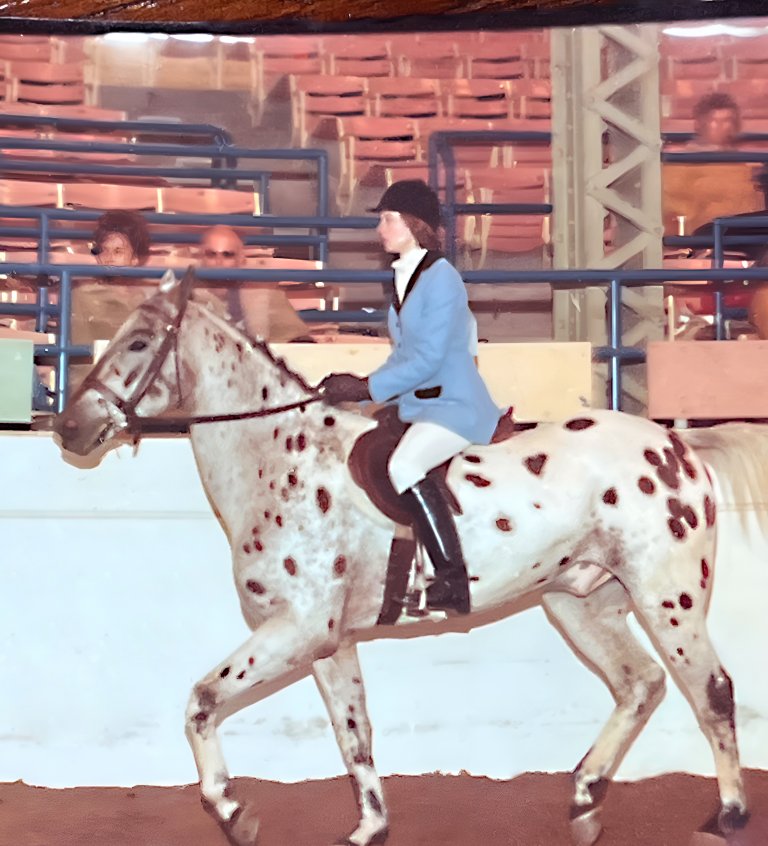 Death on the Track
Then one day, I saw a dead horse on the racetrack. Suddenly all the pieces fell into place. I stopped going to races. I stopped playing polo. And in 1989, I started working for PETA.
My first assignments to help animals in labs included "Get a Saturday Night Live cast member to pretend to throw up in a giant toilet" and "Hang a banner from the Eiffel Tower." Gulf. I was able to do both, and Kevin Nealon remains a loyal friend of PETA. I was also charged with encouraging cosmetic companies to stop testing on animals. Back then, we had about 10 companies in our cruelty free list. Now we have over 6,000!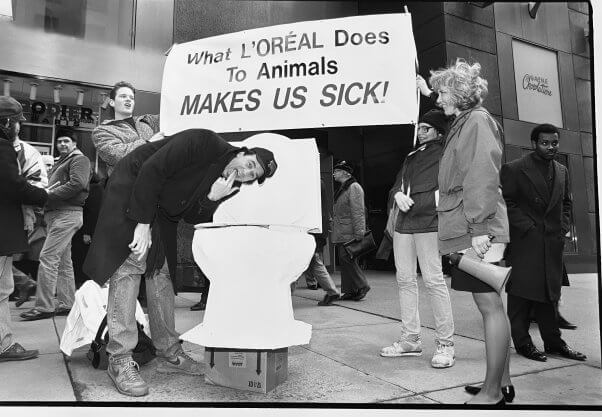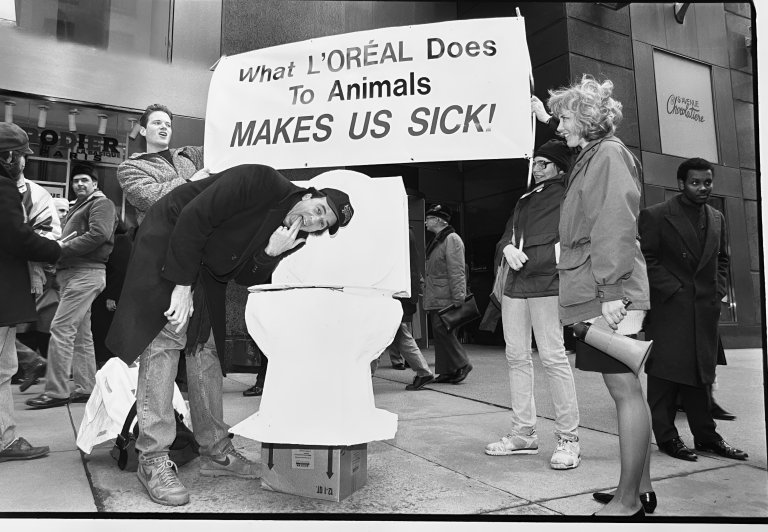 Fifteen years ago, I began leading PETA's Laboratory Investigations Department, and I am happy to recall our successes, of which these are just a few:
Still Saving Horses Big-Time
Horses still have a place in my heart, which is why I also lead PETA's Equine Matters Department, showing the world the atrocities that horses are subjected to. We videotaped trainers injecting them with performance-enhancing drugs and documented the slaughter of US horses in Canada, Japan, Mexico, and South Korea (and saved some of them just in time). In 2022, PETA pushed New York state lawmakers to stop a bill that would have given Belmont Park $450 million in state-backed bonds to build a fancy clubhouse—the first time lawmakers have said of New York saying "no" to the greedy horse racing industry.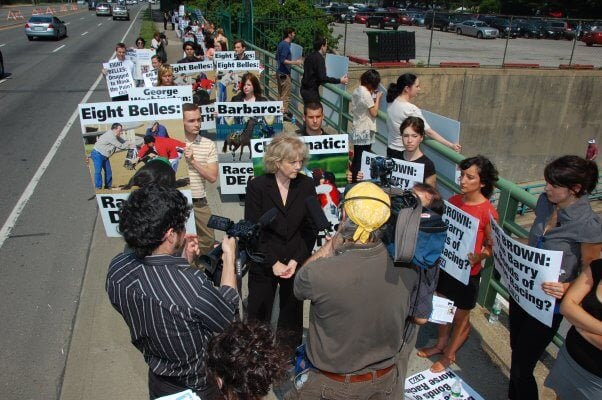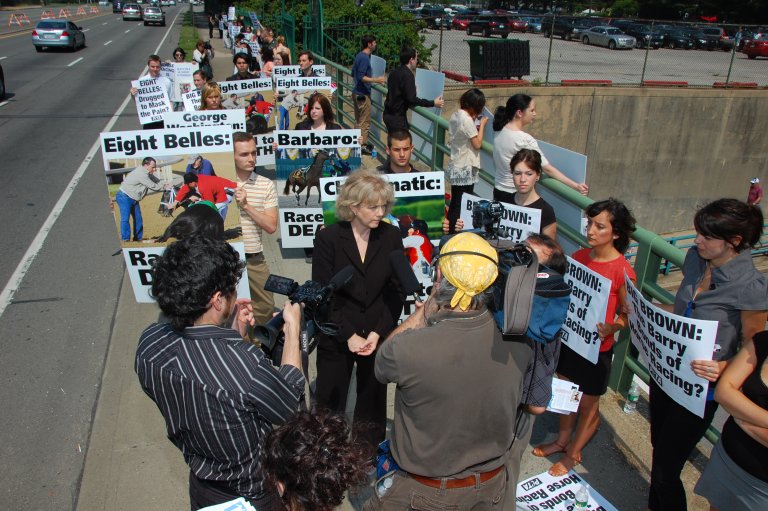 All those years ago, I "loved" horses, but I don't think I really knew who they were. That change—to see the world from their perspective—is key. And now I'm committed to helping end the abuse of horses—and all animal If horses also have a special place in your heart, please join me for the ride of a lifetime.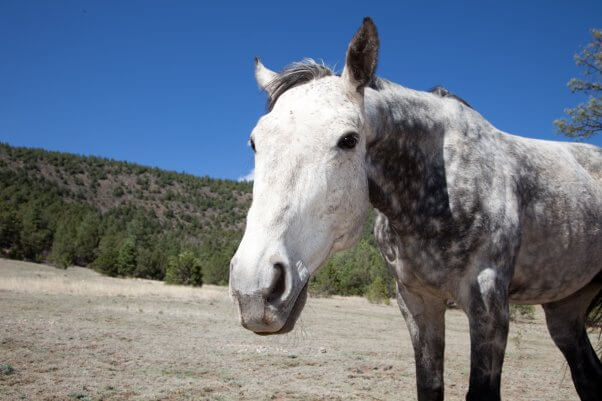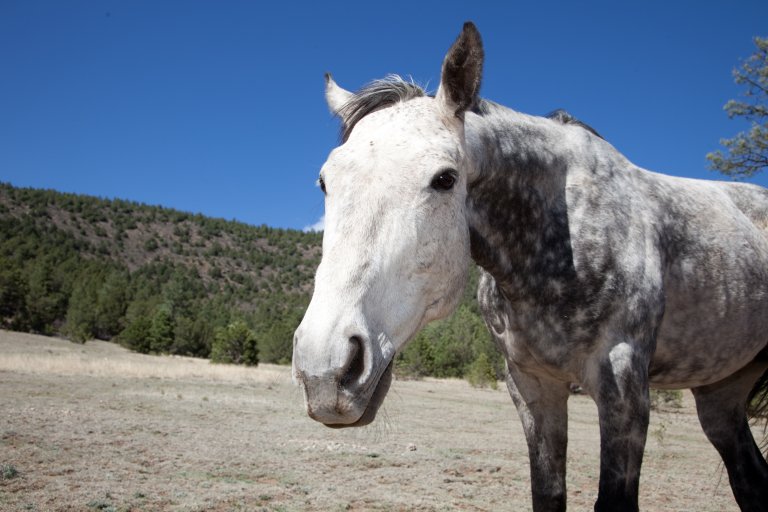 Act Now
Horses should not be forced to compete for human entertainment. Act to urge the International Olympic Committee to abolish all equestrian events.
Written by Kathy Guillermo, PETA Senior Vice President