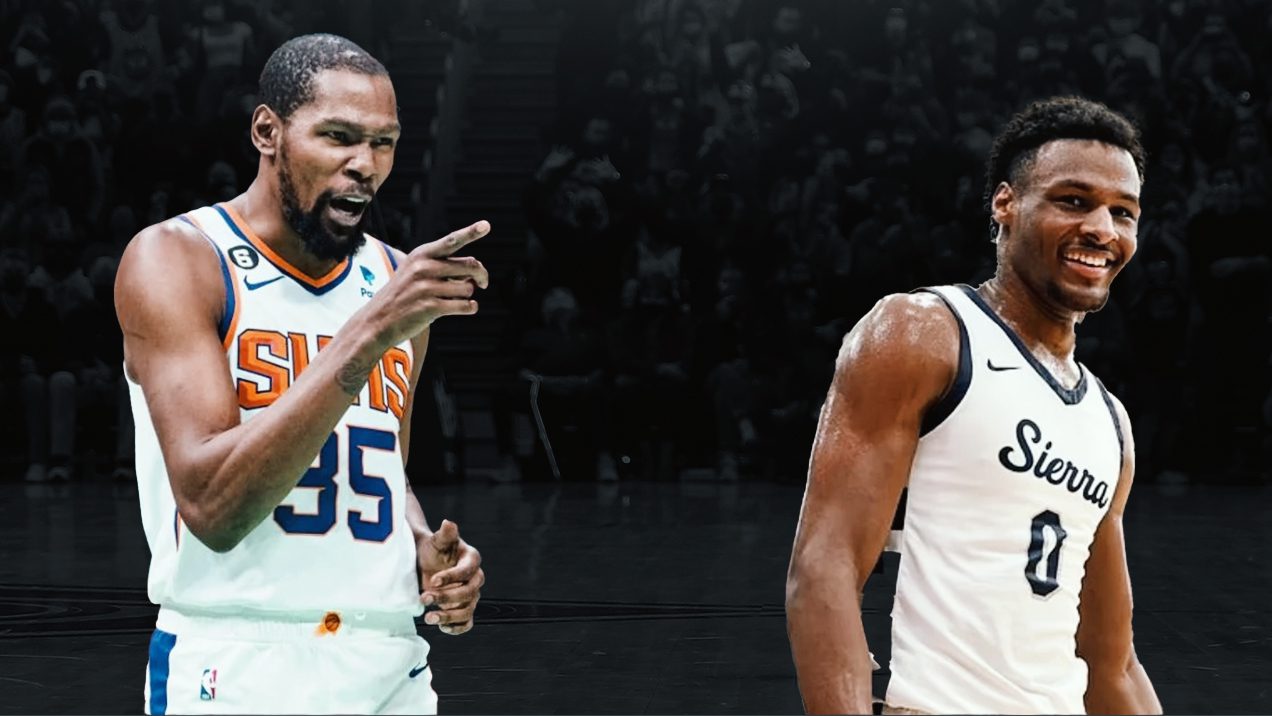 Bronny James is projected to go in the top 10 of the 2024 NBA Draft, and while some may say that's because he's LeBron's son, Kevin Durant believes that Bronny's draft projection is completely reasonable.
"Bronny's a McDonald's All-American, member of the Hoop Summit … probably the Jordan Classic, so yeah, I understand why he's there," Durant said on his podcast.
KD also talked about how Bronny has grown over the years.
"I've seen Bronny lay the ball around a few years ago, now I see him going out of nowhere," he said.
"His body developed. I feel like we've been watching him since he was two, three years old, you know what I'm saying? So to see where he is now, I tease him. Hopefully he can play Bron at some point."
Durant's comments have the support of ESPN's lead draft analyst Jonathan Givony, who has previously mentioned how well Bronny is progressing.
"While most of his peers have flatlined over the past 12 to 18 months, James has grown, filled out his frame, found another use in his burst and become an absolute terror on the ball thanks to his unique intensity and feel for the game," Givony said.
Bronny has yet to choose which path he will take in the NBA, but Durant said he hopes James will take the college route and predicts he will choose USC.