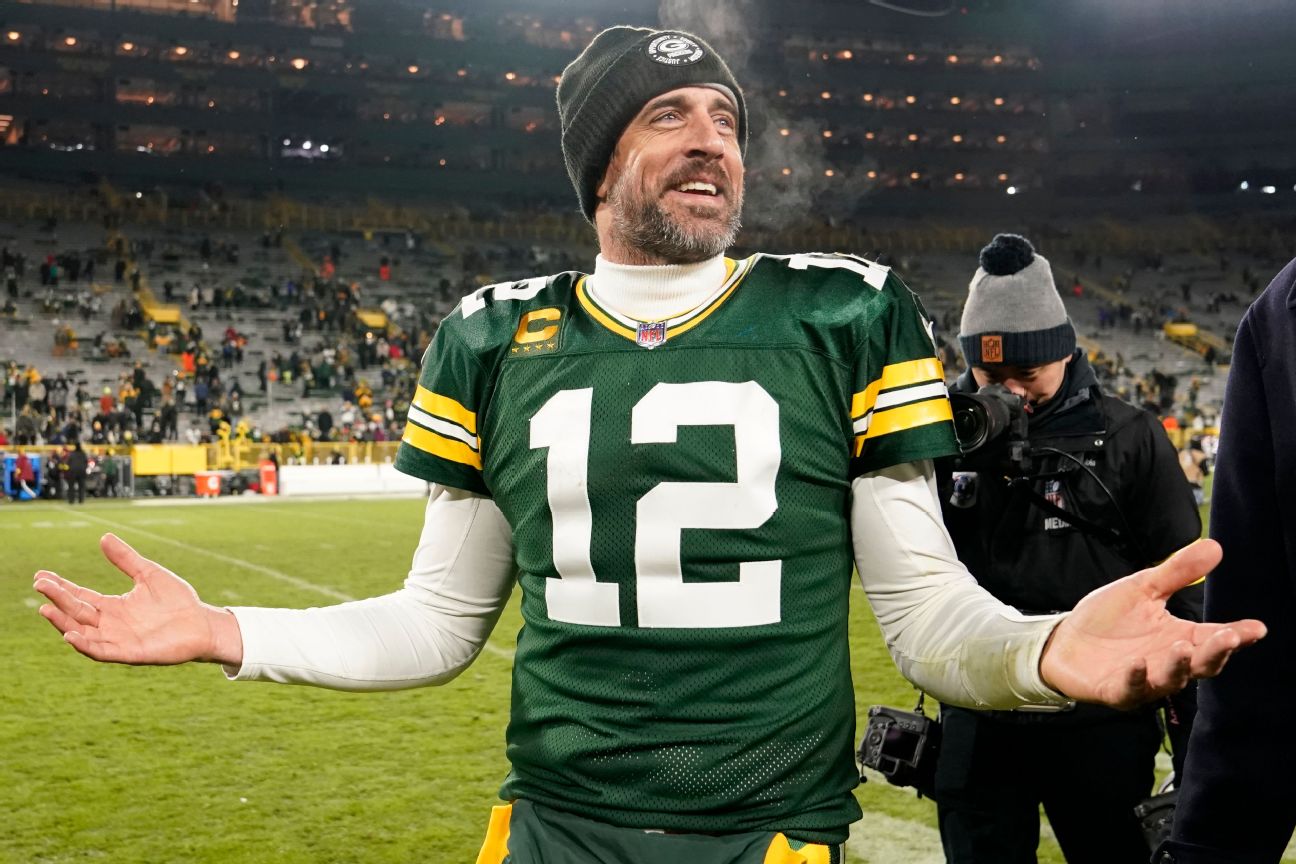 GREEN BAY, Wis. — It sure seems like the Green Bay Packers would rather move on from Aaron Rodgers and start the Jordan's love era immediately.
While Packers president Mark Murphy hasn't ruled out the possibility of Rodgers returning as the team's starting quarterback, it's apparently not the organization's first choice based on what Murphy said Friday in an interview with the Wisconsin Interscholastic Athletic Association girls ' basketball tournament, which takes place across the street from Lambeau Field in the Resch Center arena.
"I mean unless, if things don't work out the way we would want them, yeah," Murphy said on the WIAA broadcast when asked if there was a scenario in which Rodgers could return. "He's obviously a great player and four-time MVP, but I think it's trying to find what he wants and what we want, and hopefully we can find a win-win situation."
Murphy confirmed that the Packers gave Rodgers and the New York Jets permission to speak, which they did last week when a Jets contingent met with Rodgers in California.
"We gave them permission, but I don't really get the details," Murphy said. "We really hope that we can reach a resolution that works not only for Aaron but for us."
Murphy then told Green Bay's ABC affiliate WBAY that allowing Rodgers and the Jets to meet was done to "help Aaron get what he wants as well as the Packers, and hopefully create a situation where it's kind of a win-win for both sides."
In that interview, he referred to Rodgers' career in the recent past.
"Very few players play for just one team, and obviously Brett had a great career, Aaron had a great career here," Murphy told WBAY. "And no matter what happens, Aaron's in the Pro Football Hall of Fame, he's in our Hall of Fame and we're going to bring him back and retire his number. But it's just one of those things that you go through as a team. Again, we want to try to achieve something good for me and Aaron."
Murphy also led the Packers' trade of quarterback Brett Favre to the Jets in 2008, which allowed Rodgers to take over. He signed off on then-general manager Ted Thompson's decision to trade Favre and theoretically had to do so before current GM Brian Gutekunst could finalize a deal.
Murphy reiterated the Packers' hope that a solution could be reached before Wednesday, which is the start of NFL free agency.
The Packers appear ready to turn things over to Love, the 2020 first-round draft pick who has spent the past three seasons as Rodgers' backup.
"We have a lot of confidence in him," Murphy said. "We drafted him and developed him. A lot of credit goes to our coaches and Jordan. But we think he's ready."