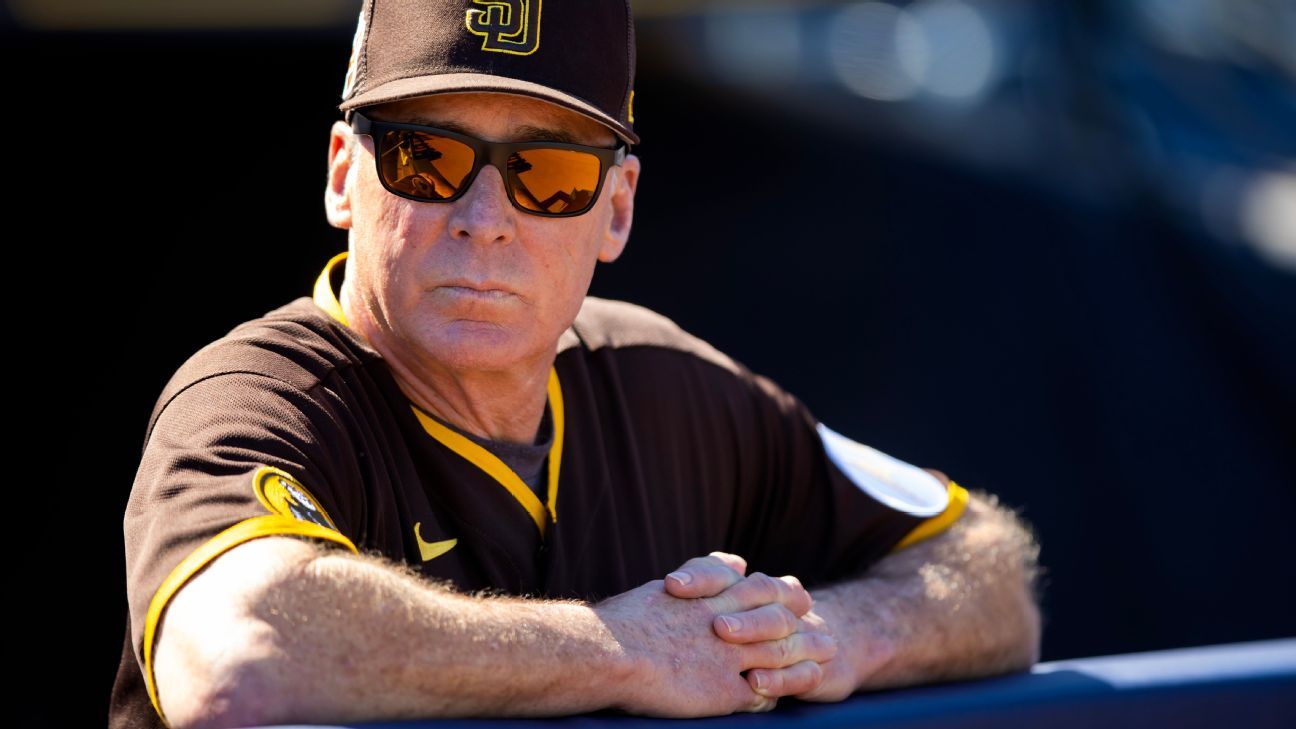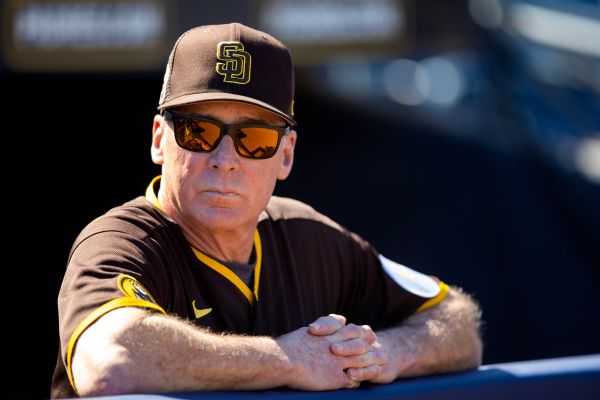 The San Diego Padres is flirting with the idea of ​​starting the season with a six-year pitching rotation.
Fixing an Opening Day starter, however, may not be as easy a decision for manager Bob Melvin.
In Joe Musgrove sidelined by a leg injury and Yu Darvish pitching for Japan in the World Baseball Classic, Melvin is exploring options that might include Blake Snell o Michael Wacha.
Musgrove, who is on the mend after losing weight on his left big toe, is scheduled to throw a bullpen session on Monday.
And while he's made progress in his recovery since having the toenail removed, there's no guarantee he'll be ready for the March 30 opener against Colorado Rockies.
If Musgrove doesn't suffer a setback, however, there's a possibility he could be inserted into the back end of a proposed six-man rotation the Padres are considering as they set to start the season with 24 games in 25 days.
"It is pretty amazing to me, but since he got the nail taken off the pain has subsided. It will be a bullpen (Monday) and we'll see where we go from there," said Melvin.
"We don't want to go too far and get a setback. If you talk to him or talk to us, it's a little different story. He'd be pushing the envelope for opening day," added Melvin. "I still don't think that's going to happen. We want to make sure he's not being favored. He's going to fly back to San Diego to make sure he's okay and not being favored."
Darvish's numbers will also do in the back end of the rotation, as he will pitch for Japan in the WBC and potentially start in the deciding game on March 20.
"We're not sure what his timetable will be. It would have been one or the other (for opening day)," said Melvin. "Everything has been fine with his workload. We have no problem with that. Once you embrace the fact that they are there pitching for their country, there are some issues that you can't control."
A day after recording his first hits for the Padres from 2021, Fernando Tatis Jr. was not in the lineup on Sunday. He suffered a left knee contusion, however, the Padres said it was not serious and could play Monday.