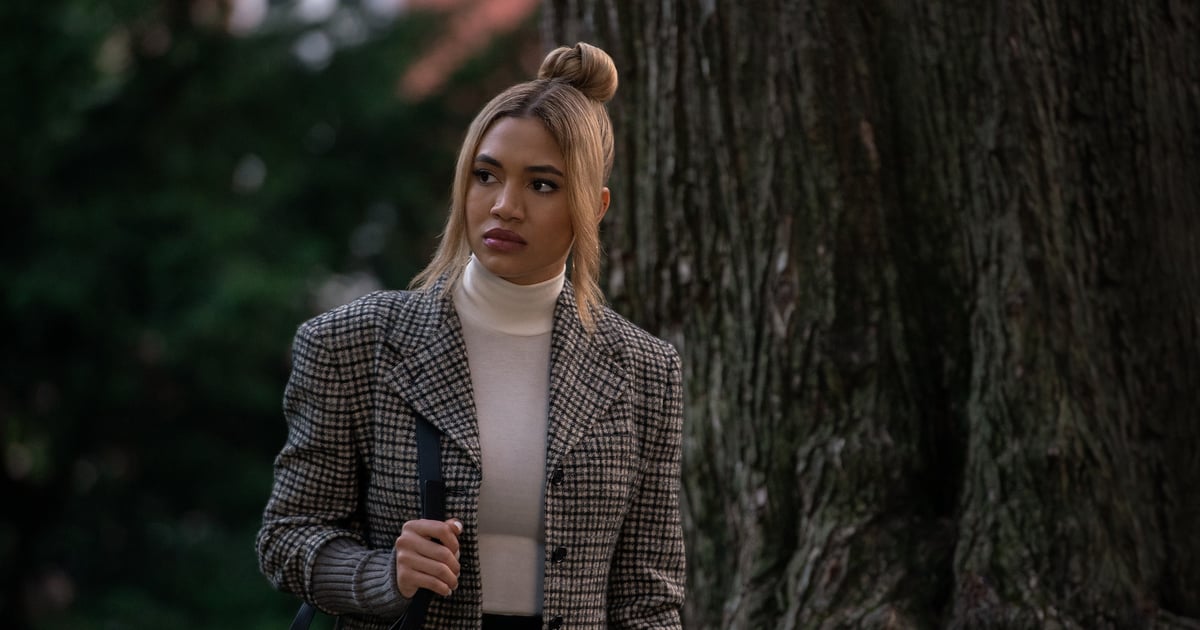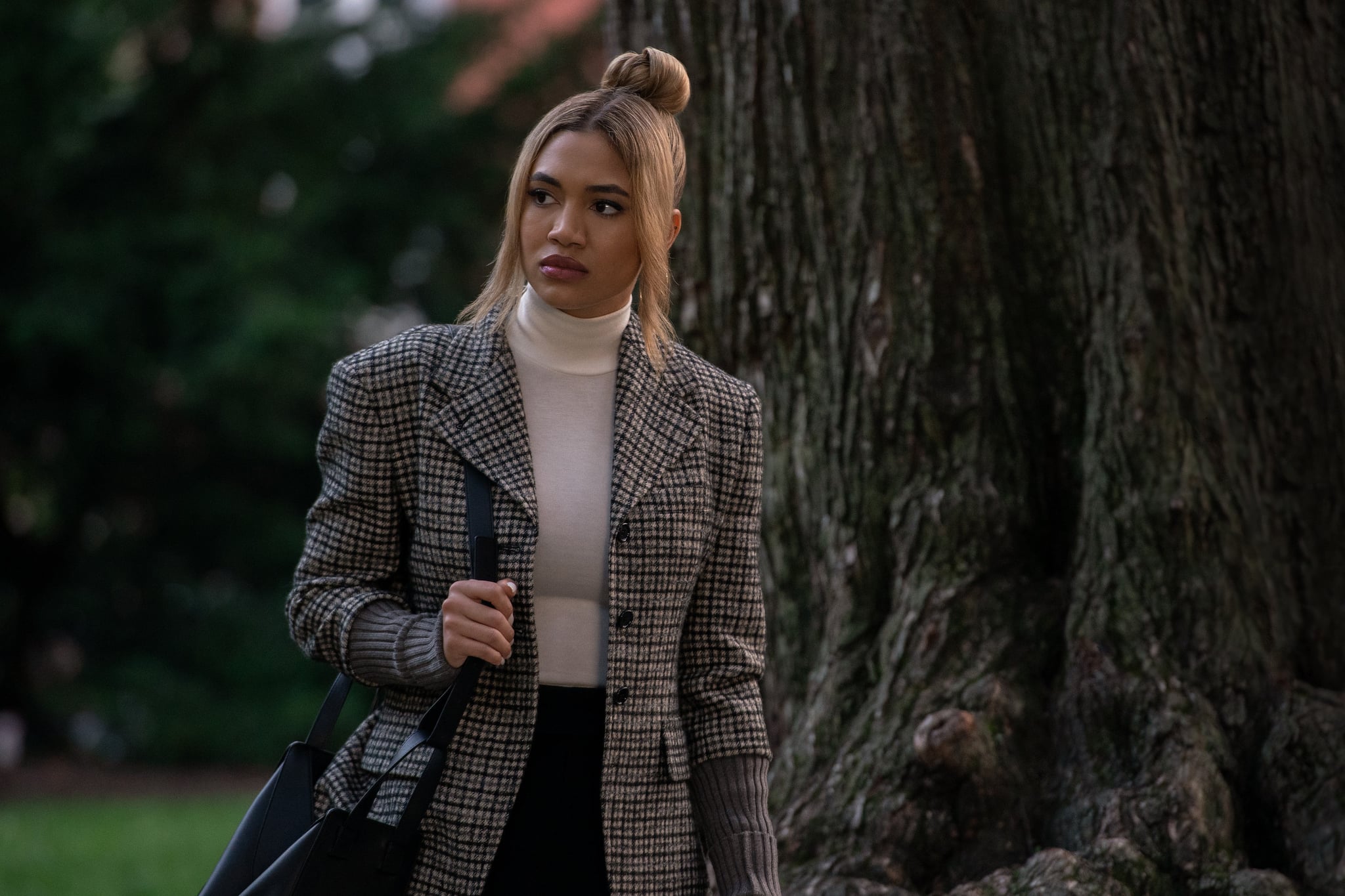 Surprise, "Power Book II: Ghost" fans — Lauren is back! Well, technically, according to season threeThe premiere is March 17, he never really left. As viewers will remember, Lauren (played by Paige Hurd) is thought to have been killed of Effie (Alix Lapri) and Brayden (Gianni Paolo) in season twopenultimate episode of After discovering that he was working with ADA Jenny Sullivan (Paton Ashbrook) and catching Brayden, his boyfriend Tariq (Michael Rainey Jr.), and Cane (Woody McClain) talking about their drug dealings in a wire, Effie and Brayden, unbeknownst to Tariq, take Lauren into the woods to kill her — all in an effort to avoid criminal charges.
Although viewers never saw the actual death of Hurd's character, many believed that scene marked the end of the road for her, with Jenny later revealing that Lauren's body had been found by locals after a "car accident." That turns out to be a complete lie, however, because, as seen at the end of the opening episode of season three, Jenny has, in fact, been hiding a living Lauren in an undisclosed location the entire time. .
"It was a big issue because Tariq was really close to Lauren and was really sad to see her go. [Plus,] Effie and Brayden kept it a secret [him]."
Of course, Effie and Brayden are still under the impression that they killed Lauren, and Tariq is completely in the dark about the situation. So "Power Book II" showrunner Brett Mahoney told POPSUGAR that Lauren's fake death and shocking return will spell big trouble for the trio in season three. "It was a big issue because Tariq was really close to Lauren and was really sad to see her go. [Plus,] Effie and Brayden kept it a secret [him]," he said. "As we'll see in season three, Tariq really relies on Effie and Brayden. They were his family, and they were becoming closer and closer.
Rainey Jr., Paolo, and Lapri agree that the truth about what happened to Lauren will forever destroy the trust of the three friends. "I don't think it can end any other way than terrible," Alix said bluntly. "Hopefully, we will all still be friends after. [But] I think it's just a lot to kill someone's lover."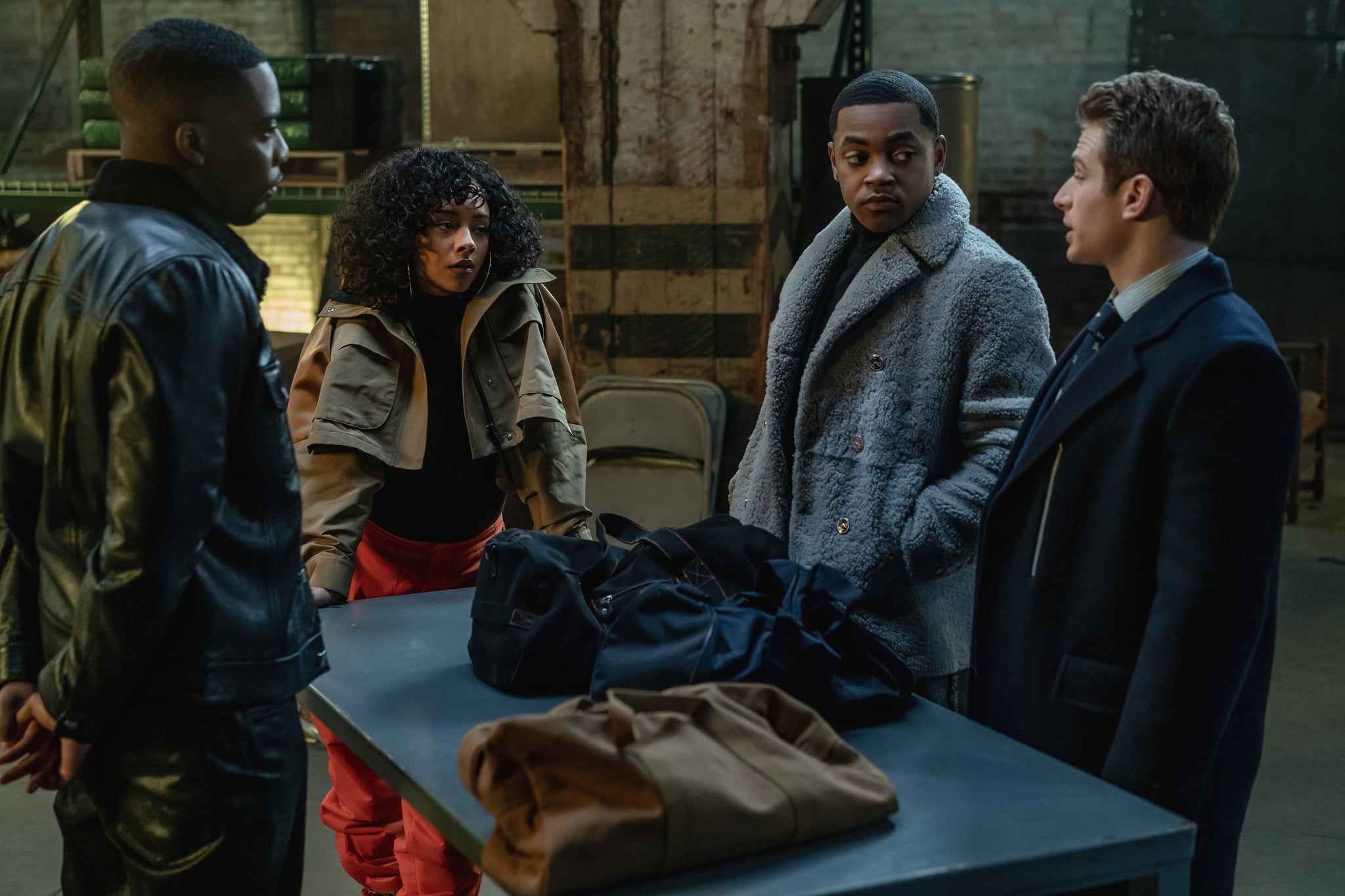 As we've seen in the past in "Power Book II" and its main series, Tariq "doesn't lie well," Rainey Jr. said. Viewers see what betrayal has driven the young college student to do in the past — from rebelling against his criminal parents and befriending their nemesis Kanan, to killing his own father. Despite this, it became clear in the last two seasons of "Power Book II," that Tariq was slowly but surely changing everything he resented his father for being — a liar and drug dealer who constantly cheated the those closest to him. Still, Paolo predicts that Brayden and Effie's secret will not blow over well when Tariq eventually learns the truth, "Because he does most of the lying," he notes.
"That will definitely mess him up in a lot of ways."
"So when he's told a lie, he's like, 'Whoa, whoa, whoa. I'm the one lying here. Don't be lying to me,'" Rainey Jr. "But he's definitely going to mess up in a lot of ways. That wouldn't be right."
As for what viewers can expect from "Power Book II" season three, Mahoney said the show's plot still follows Tariq's "coming-of-age story." "What is Tariq's next choice? What's his next path as he goes on this journey to determine does he have to become his father? Is there another opportunity he can pursue? Is there someone else he can become?" asked the showrunner. "It's sort of like when you're in that sophomore year in college and you're making the decisions for your future. That's what we think for Tariq."
He continues, "We'll see as we go into season three and beyond, different people pull him in different directions, and he has to choose what path is best for him as a man."
New episodes of "Power Book II: Ghost" air every Friday on Starz.