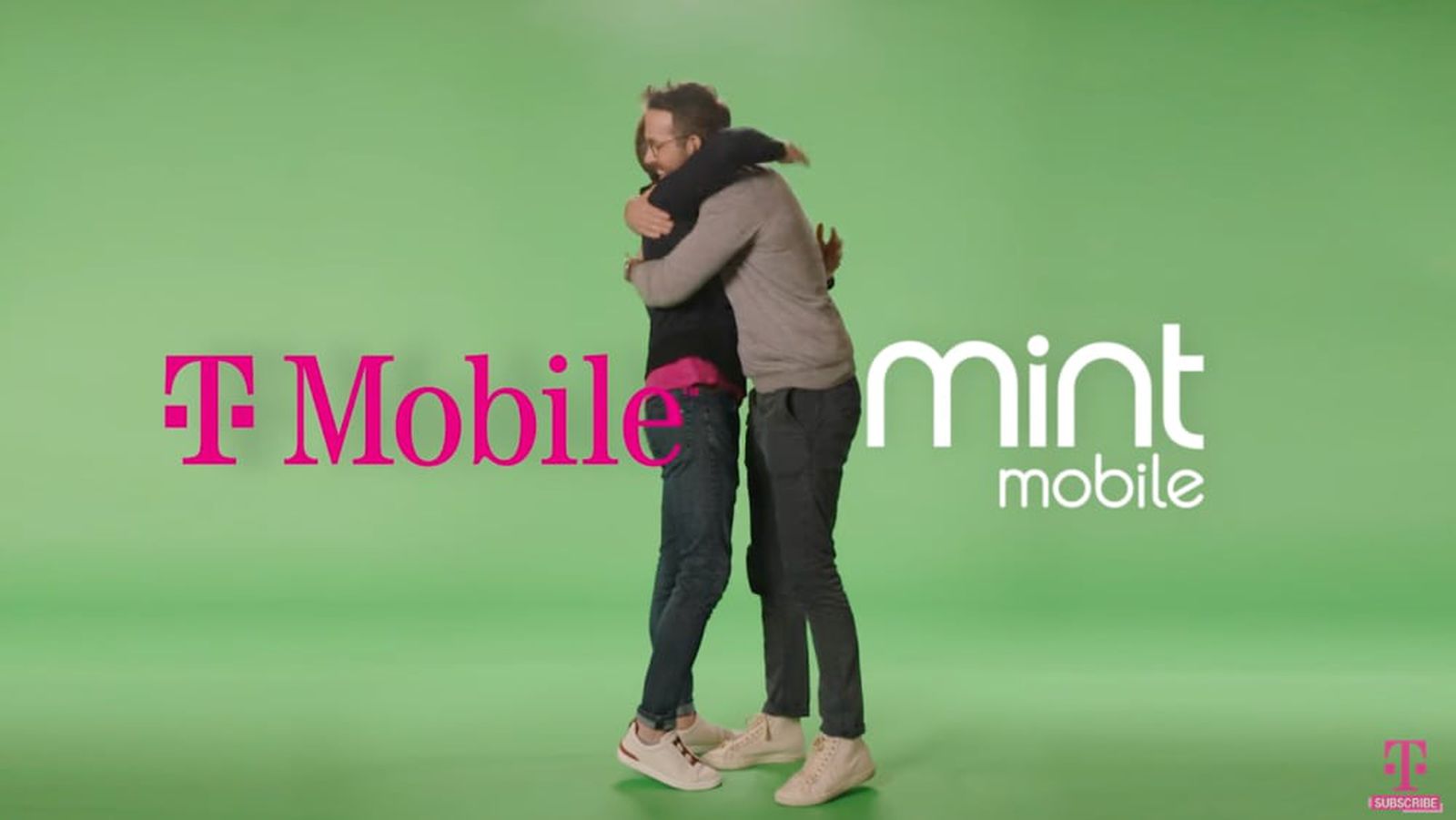 US carrier T-Mobile today announced that it plans to acquire Mint Mobile, the affordable smartphone brand promoted and endorsed by actor Ryan Reynolds. Reynolds and T-Mobile CEO Mike Sievert teamed up for a video informing customers about the upcoming acquisition.
The deal is for Ka'ena Corporation, the parent company of Mint Mobile, Ultra Mobile, and Plum, with T-Mobile paying up to $1.35 billion, split 39 percent cash and 61 percent stock. The final purchase price will be settled later this year after the deal closes.
T-Mobile plans to continue Mint Mobile's $15 per month pricing option, which provides 4GB of high-speed 4G or 5G data along with unlimited text and talk. T-Mobile is buying Mint Mobile's sales, marketing, digital and service operations, and says it will use T-Mobile's supplier relationships and distribution scale to help Mint Mobile grow.
Mint Mobile's "industry-leading" marketing expertise will be integrated into T-Mobile's portfolio to reach new customer segments and geographies, with Reynolds retaining his creative role.
"Mint has built an incredibly successful digital direct-to-consumer business that continues to deliver for customers on the Un-carrier's leading 5G network and now we're excited to leverage our scale and economies of scale owner to help it grow – and Ultra Mobile – in the future," said Mike Sievert, CEO of T-Mobile. "Long-term, we'll also benefit from applying the marketing formula that made Mint popular across more T-Mobile segments. We think customers will really win with the more competitive and expansive Mint and Ultra."

"Mint Mobile is the best deal in wireless and today's news only enhances our ability to deliver for our customers. We are thrilled that T-Mobile beat out an aggressive last-minute bid from my mother Tammy Reynolds because we believe the efficiency of their 5G network will provide a better strategic fit than my mother's slightly-above-average mahjong skills. I'm proud of the entire Mint team and I'm excited for what's to come, Ryan Reynolds said.
T-Mobile's acquisition of Mint Mobile will be its second major mobile purchase following its 2020 merger with Sprint.
Famous Stories