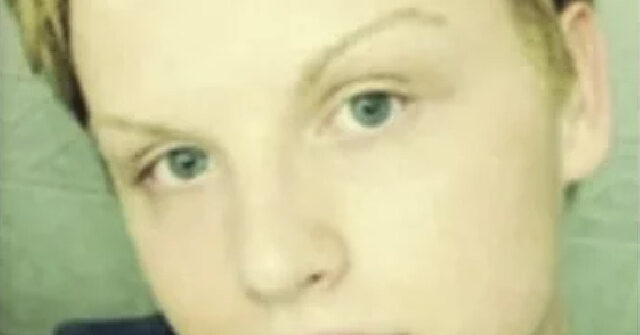 The body of a teenager killed in a hit-and-run near the estate owned by convicted murderer Alex Murdaugh will be exhumed.
The body belonged to Stephen Smith, who was killed in 2015 in what appeared to be a hit-and-run accident near the notorious Murdaugh estate. According to NBC News, agents in the South Carolina Law Enforcement Division (SLED) said that Alex Murdaugh's conviction for the double murder of his wife and son has renewed interest in several mysterious deaths in the area, Stephen Smith chief among them. Smith's mother, Sandy, raised $43,000 on her GoFundMe page relatively quickly to exhume her son's body.
SLED said it will further investigate Smith's death "based on information gathered during the double homicide investigation." Per NBC News:
Investigators said in 2015 that appear Smith, 19, was hit by a car while standing outside his car after it ran out of gas, reported NBC affiliate WCBD in Charleston. The incident occurred in Hampton County, about 15 miles from Murdaugh's property known as Moselle.

Initially, Smith was found with a "defensive wound" on his hand, according to an investigator's report. got of The Island Packet, and opened a homicide investigation. However, the case was thrown into disarray when a medical examiner wrote in a report that Smith's cause of death was the result of hitting his head on a windshield, part of an apparent hit-and-run.

But no glass or debris from a car was found where Smith's body was found or in the immediate area, The Island Packet reported.
South Carolina Highway Patrol investigators say they received tips that say Alex Murdaugh's one surviving son, Buster, has a connection to the death of Stephen Smith. The two graduated from the same high school in Hampton County in 2014.
Sandy Smith believes her son did not die in a hit-and-run and that he may have been beaten based on the appearance of his body. She also called for an independent exhumation and autopsy, believing the original medical facility had mischaracterized her son's death as a hit-and-run "despite having no evidence to support it."
"We feel it is critical to seek a new goal – an independent exhumation and autopsy – and we are launching Justice for Stephen N. Smith with that immediate goal in mind. Although the state may choose and fund an exhumation and new autopsy, it is our understanding that it will be conducted at MUSC, where his death was initially classified as a hit-and-run despite no evidence. that supports it," said the GoFundMe page.
"We need a fresh, unbiased look at his body and an accurate determination of his cause of death based on the facts. There was no debris in the road, and his injuries were not consistent with a hit-and-run. -run," it added.