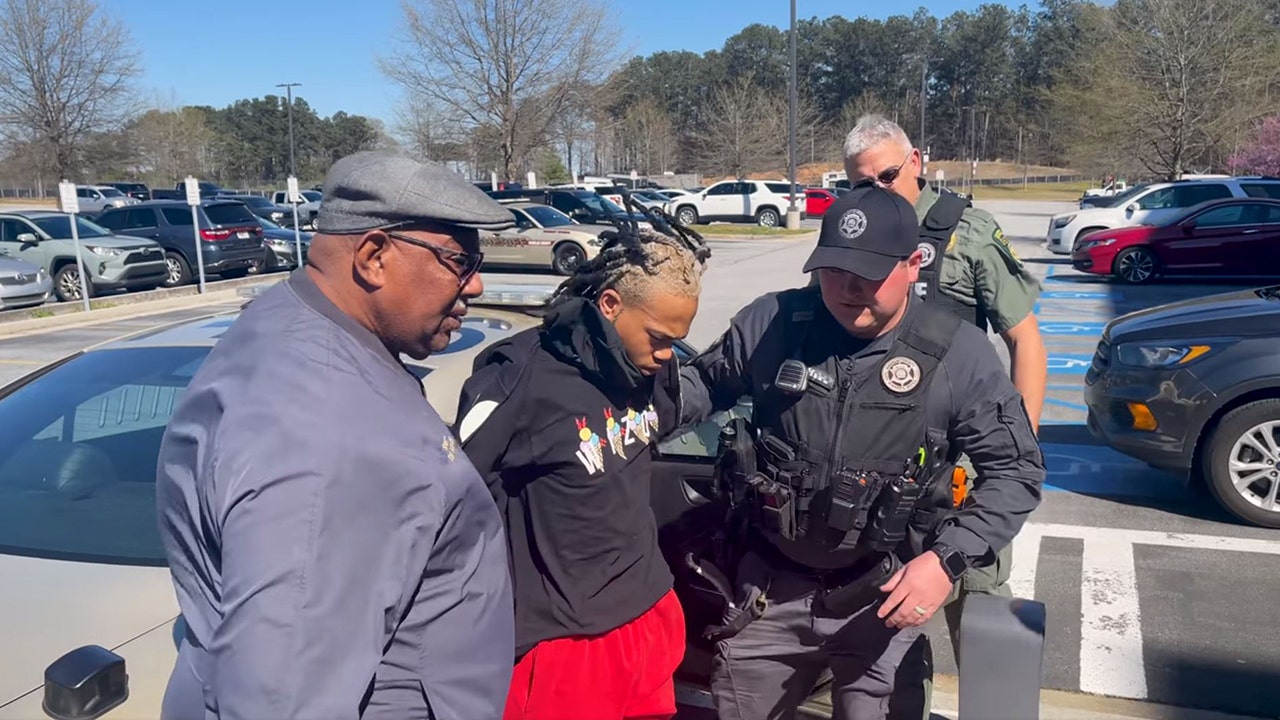 Three teenagers in Georgia was arrested in connection with the shooting that killed two teenagers outside a birthday party last month, authorities said Wednesday.
Lamar Coleman, 18, and two 17-year-old twin brothers were taken into custody Tuesday, Douglas County Sheriff Aaron Hanson said in a press conference.
The sheriff's office released a video of Hanson as the suspects walked into the sheriff's office on Tuesday.
Hanson said the shooting appears to be gang-related and that the victims killed and injured were innocent bystanders and not the intended targets.
PARENTS OF MISSISSIPPI NEWBORN CHARGED WITH MURDER 30 YEARS AFTER BABY FOUND IN DUMPSTER
Samuel Moon, 15, and Aj'anaye Hill, 14, are identified as young people killed around 10:40 p.m. as they were leaving a birthday party at a home in Douglasville, a city about 20 miles west of Atlanta.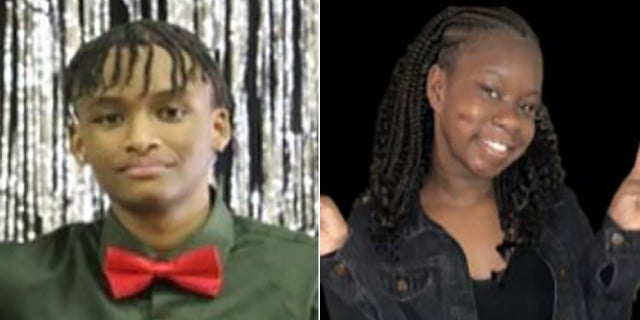 Seven other youths were injured. The ages of the victims ranged from 14 to 19, the sheriff's office previously said.
WASHINGTON MURDER SUSPECT ON THE RUN AFTER HOOOTING MAN OUT PROPERTY DISPUTE, DEPUTY SAYS
The three suspects are each facing two counts of mass murder, nine counts of aggravated assault and seven counts of aggravated battery.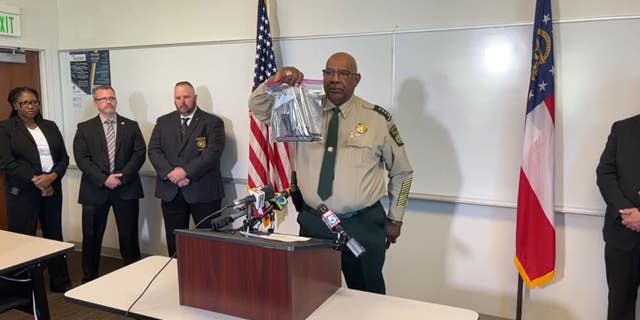 Hanson said additional charges, including gang-related ones, are pending.
Officials said more arrests were expected but did not elaborate because the investigation remains active.