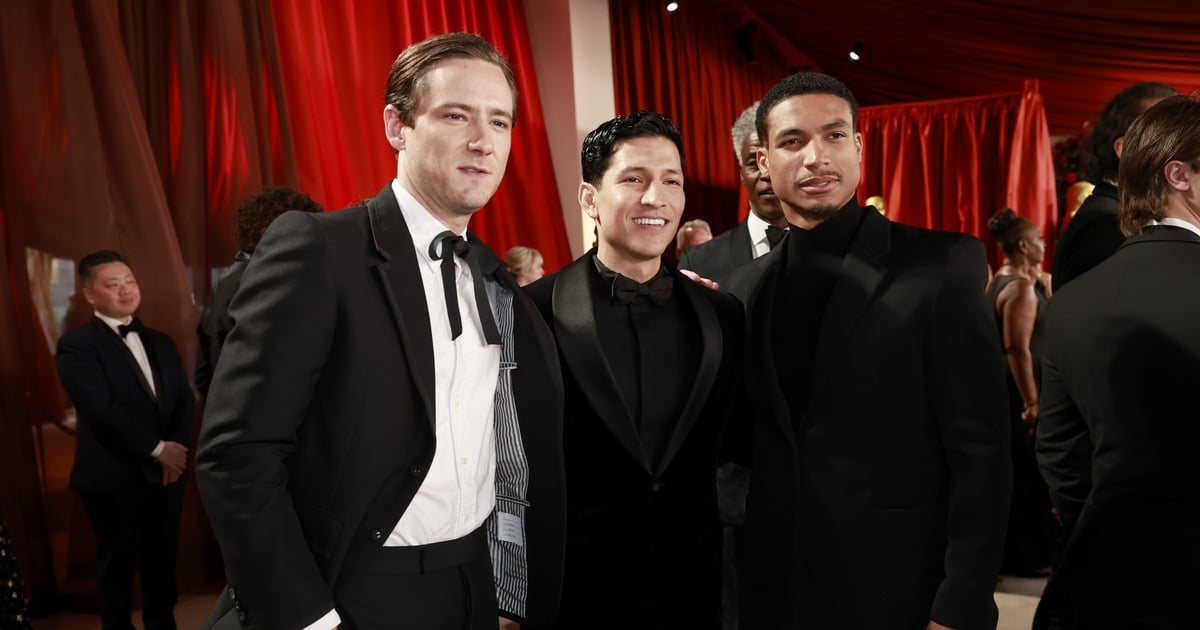 When "Top Gun: Maverick" comes out in May 2022 — more than 30 years after the original Tom Cruise action flick hit theaters in 1986 — everyone knew it was going to be a hit. However, somehow, it exceeded everyone's expectations. The film was not only a box office hit, it became the top movie of 2022 domestically with $719 million in ticket sales, but it also earned a whopping six Oscar nominations — including best picture.
The chemistry of the cast definitely plays a big role. In addition to returning stars from the original film, Tom Cruise and Val Kilmer, new cast members like Jennifer Connelly, Jon Hamm, Miles Teller, Glen Powell, Jay Ellis, and more in a cast with plenty of chemistry. That's why movie fans are excited to see them again at the Oscars on March 12, 2023.
Danny Ramirez, Lewis Pullman, and Greg Tarzan Davis were the first cast members to hit the carpet, kicking off the evening's festivities with a group photo. Check out photos of the "Top Gun: Maverick" cast looking like a real team at the upcoming 95th Academy Awards.