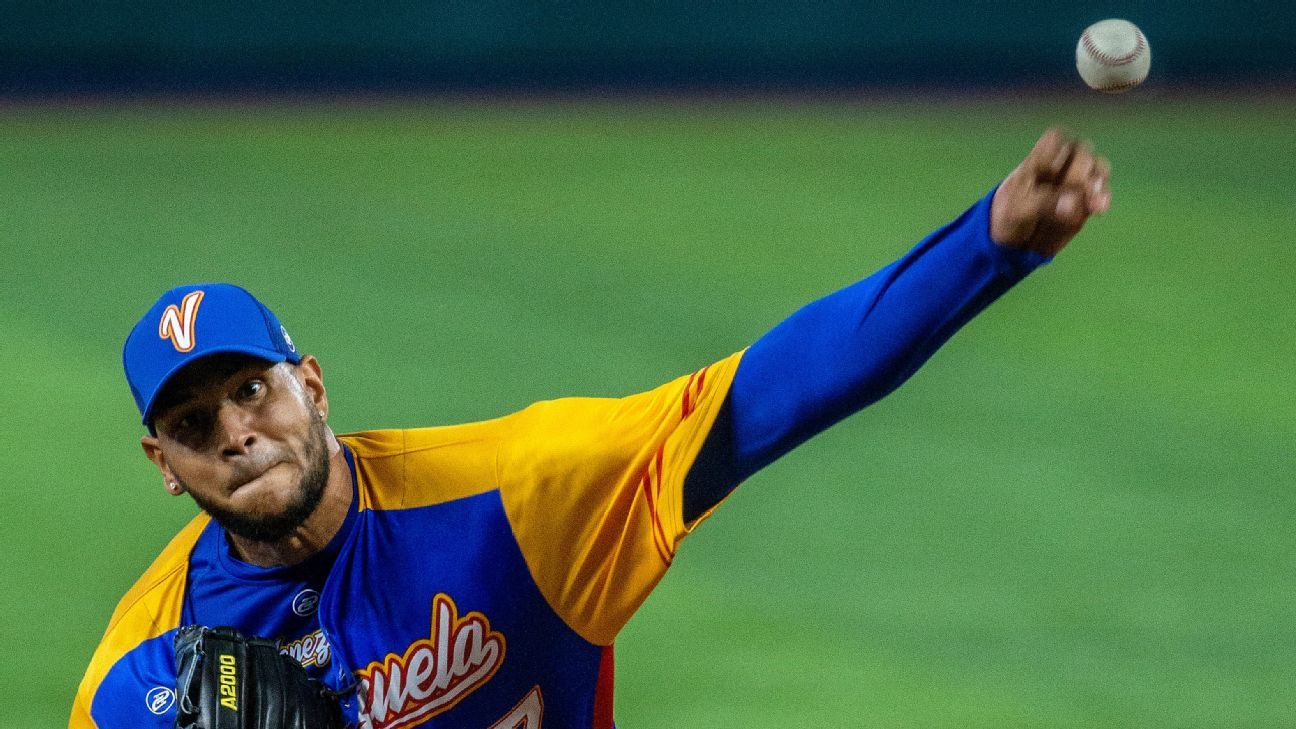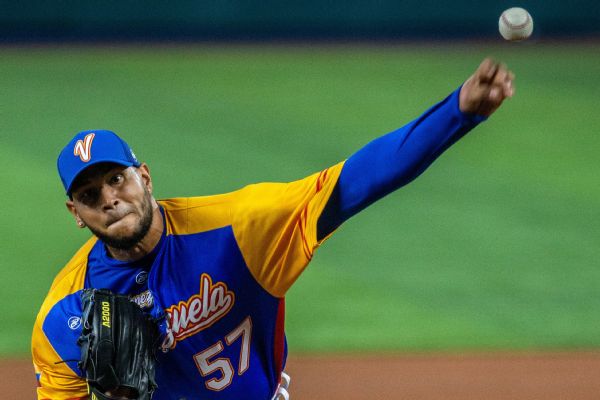 MIAMI — Eduardo Rodriguez pitched the first two innings of Venezuela's 4-1 victory over Nicaragua in Tuesday's pool-play game, and that will likely be the last time he pitches for his home country during the World Baseball Classic.
Venezuela's manager, Omar Lopez, said after the game that Rodriguez would not be available for either of the next two rounds, as part of a pre-tournament agreement with his major league team, the Detroit Tigers.
Lopez added that he will return to the organization in hopes that he can be available for a potential championship matchup on Tuesday, as Rodriguez is the only starting pitcher lined up. But Tigers manager AJ Hinch told reporters in Lakeland, Florida, that Rodriguez is scheduled to pitch in a spring training game against the Washington Nationals on Sunday, ruling him out of the finale a few days later.
Venezuela, which won each of its first three pool-play games, will automatically advance to the second round if the Dominican Republic beats Israel on Tuesday night. Under that scenario, Wednesday night's game between the Dominican Republic and Puerto Rico will determine the Pool D runner-up.
Rodriguez, who allowed seven hits but just one run, is one of four starting pitchers on Venezuela's roster, along with Martin Perez, Pablo Lopez, Jesus Luzardo and Luis Garciathe latter was used for multiple innings out of the bullpen on Saturday.
Team Venezuela sources told ESPN's Marly Rivera that there are potential limitations from the Tigers on the 39-year-old designated hitter Miguel Cabrera the rest of the tournament. A league source familiar with the team denied the account, saying there were "no restrictions" on his participation. The Venezuelan source described the talks with the Tigers as "fluid."